How to Bring about a Customer Winback: The Complete Guide
Saying goodbye to customers doesn't have to be definitive. Loyal customers are far more valuable than new customers. So, when they're not engaging like they used to, it's time to pull out a customer winback strategy to gently reignite your relationship with them.
What is a customer winback strategy, and how does it work?
We'll walk you through customer winback strategies from A to Z so you can maintain and strengthen customer relationships to improve sales growth.
Key Takeaways:
Loyal customers spend more and are cheaper to retain than bringing in new customers.
Engage with customers quickly using automated sequences.
Special offers and loyalty programs incentivize customers to return.
Know when to stop pursuing a lead so you leave a positive impression.
How Can a Customer Winback Strategy Boost Your Sales?
Customer winback strategies re-engage lost customers or cold leads. Your main targets for winback strategies include:
First-time customers who haven't made a repeat purchase
Leads who never became customers
Loyal customers who stopped purchasing or reduced their activity
You might wonder, "If they left, doesn't that mean they aren't interested, and we should move on?"
While that can be true, it's not always the case. Compared to regular customers, loyal customers are far more valuable as they are more likely to purchase from your company over competitors, spend more at your company, and make up most of your customers.
If you lose loyal customers, expect a significant profit dip.
Retaining customers not only protect your profits, but it's also cheaper than attracting new customers. So, before assuming a customer isn't interested, check in and see if you can re-engage them.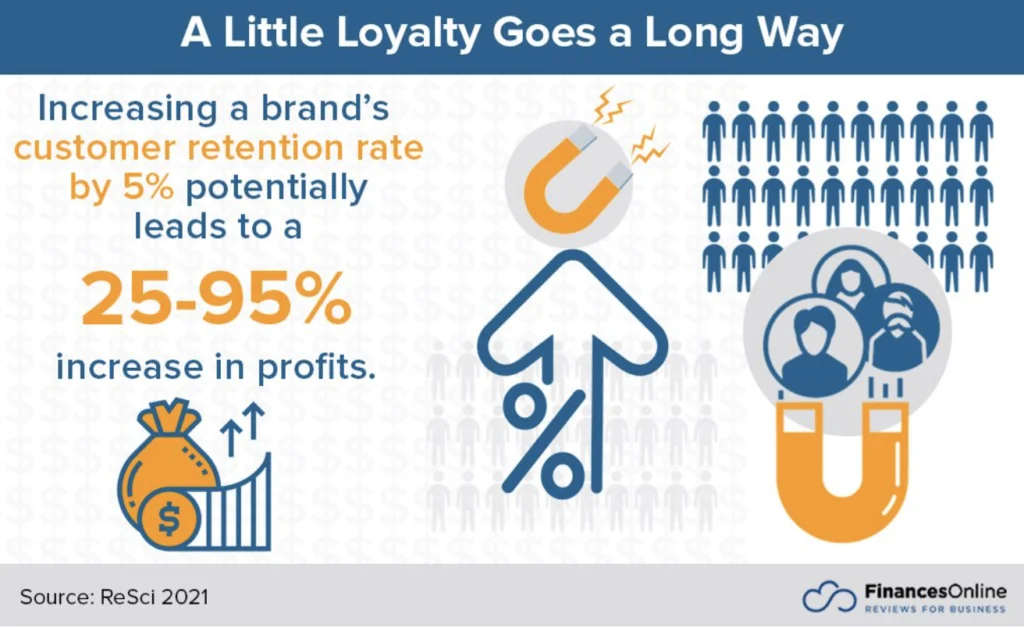 7 Effective Strategies to Win Your Customers Back
You haven't heard from a loyal customer in a while, or a qualified lead has stopped responding to your nurturing attempts. What should you do?
You want to give them a gentle nudge and reminder of what you offer without overstepping and becoming annoying.
Here are seven tips to help you achieve that delicate balance and re-engage them.
1. Reach Out Quickly
The timing makes or breaks your customer re-engagement strategy. If you wait too long, you risk them bonding with a competitor.
Quick action re-engages the customers at the first sign of disinterest to preserve the relationship. It's much easier to re-engage a recent customer than someone who stopped interacting with you months ago.
Closely monitor your leads and set up alerts so you can catch leads early. You also want to consider these red flags before re-engaging them:
Unopened marketing emails
No recent purchases
Not using a recent purchase (if it's a subscription or service)
Abandoned carts
Demo subscribers who didn't purchase
Leads who downloaded content but didn't reach out
To touch base, ask simple questions like, "Did you have any questions about the eBook you downloaded?" "How do you like the service you purchased?" These questions prompt the customer to contact you if they're having issues. Then, you can resolve them quickly to ensure a positive customer experience.
2. Use Retargeting Ads
You can also use ads to re-engage leads.
Remarketing ads re-target leads when they abandon their carts or leave a website. The ads appear on third-party sites, reminding visitors about your products or items in their cart.
This strategy, however, relies on cookies. So, you may need to expand your approaches. A popular alternative to retargeting ads is placing ads on third-party sites offering similar content, hoping your traffic will go to those sites and see your ads.
3. Automate Engaging Lead Emails
Automation improves your customer winback strategies. With automation, you establish perimeters, like a set number of unopened emails or time frames between purchases. When a lead or customer falls within the perimeters, your winback email campaign begins automatically.
Here are some ideas for those emails:
Ask for feedback: Can we do something to make it right?
Remind them of your value: You signed up last month to streamline your invoice process.
Alert them of any improvements: We've made some improvements since you last visited.
Use humor: We missed you. Please come back!
Make it customer-focused: You're missing out on some great deals!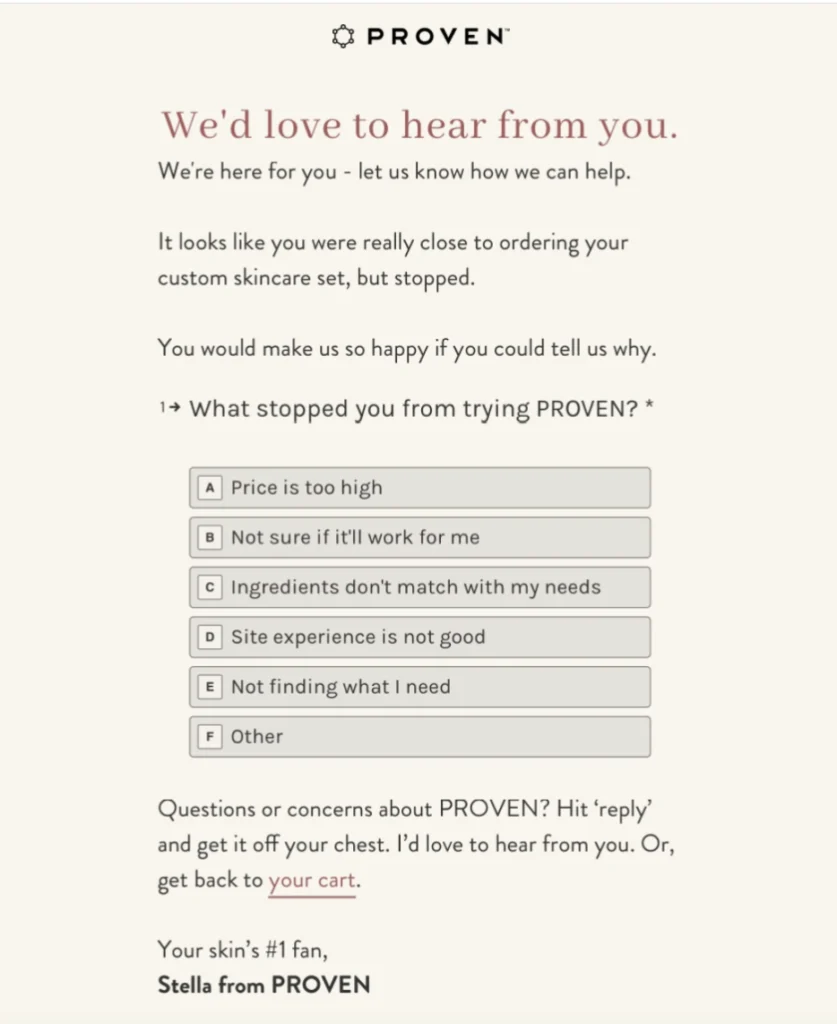 4. Make an Offer They Can't Resist
You can entice customers back with a compelling offer. Discounts, exclusive savings, and rewards can encourage leads to give you another chance.
Additionally, try putting a time limit on the deal or making it exclusive. That encourages them to act fast – they forgot about you once, and you don't want them to wait too long and forget again.
Personalizing the offer boosts your chances of success since it's relevant to their needs. For example, if they previously purchased a service, you might offer a relevant add-on for half the price.
5. Build Your Loyalty Program
Customers in loyalty programs have more incentive to be active. So, invite your leads to your loyalty program by sharing all its benefits through a demand generation strategy.
Even if you don't have a loyalty program, you can still reward loyalty. Celebrating milestones, recognizing anniversaries, and sending birthday discounts are effective ways to acknowledge the years they have spent with your company and rebuild your relationship.
6. Avoid Losing the Customers
Proactive winback strategies prevent customers from leaving. You'll see far more success when investing in customer engagement while they're still active than re-engagement.
Regularly contacting customers – asking for feedback to understand their satisfaction level – and improving their experience keep your customers happy.
7. Know When to Let Customers Go
You won't win all your customers back. So sometimes, the best strategy is letting go.
If you keep pursuing customers, you'll do more harm than good, as you might damage your reputation. Even if customers aren't active with your company, they might still recommend you. However, if you annoy the customer with dozens of emails, there's a chance they'll leave a negative review.
Limit your re-engagement emails and correspondences to three or fewer before saying a final goodbye.
Even when you say goodbye, do so in style so you leave a positive impression.
Here are some ideas for that final email:
We're sorry to see you go, and we wish you all the best!
Keep us in mind if you ever need more email marketing support.
Before you go, we would love feedback on what might have made a better experience.
Re-Engage More of Your Customers
Are you losing too many customers?
Let us help you!
Our team is ready with effective winback strategies for increasing your brand loyalty.
So, stop losing those valuable customers and start enjoying the profits of increased customer retention.
Contact us to learn about our customer lifecycle marketing services.