5 Signs You Need an Outsourced Sales Team Right Now
Sales is an essential element of every profitable business, but your sales team can quickly become spread too thin, focusing on responsibilities that don't actually generate revenue for your company. An outsourced sales team could be the answer to a successful strategy.
In addition to convincing shoppers to purchase your goods and services, salespeople have to prospect, qualify leads and communicate with consumers daily. As a result, a salesperson spends less than 30% of their day selling. They're multitaskers who spend their time on various duties, all intending to improve demand generation and drive sales growth. Unfortunately, juggling so many responsibilities can hinder their success rates.
Keep reading to learn about an outsourced sales team and the five signs it's time to seek help outside your company.
Key Takeaways
An outsourced sales team is a group of third-party experts who can tackle some of your sales duties and alleviate your staff's workload for higher productivity.
By outsourcing sales duties, you can increase flexibility, scale your business, and see better results overall.
From lack of resources to budgetary restrictions, there are five major signs you're ready to employ an outsourced sales team.
What Exactly Is an Outsourced Sales Team?
An outsourced sales team is a third-party group that you hire to take over some of the duties of your in-house sales team. They could handle such responsibilities as:
Outbound sales calls
Inbound sales calls
Market research
By taking over some of the tasks bogging down your team, you alleviate their workload and enable them to focus on more specific responsibilities. With third-party salespeople handling communications or other time-consuming duties, your team can use higher-level tactics and strategies to increase conversion rates and close sales.
There are numerous reasons a company chooses to outsource its sales duties. An outsourced sales team means you can:
Increase flexibility
Scale your business
Save money
Excel at time management
Yield better results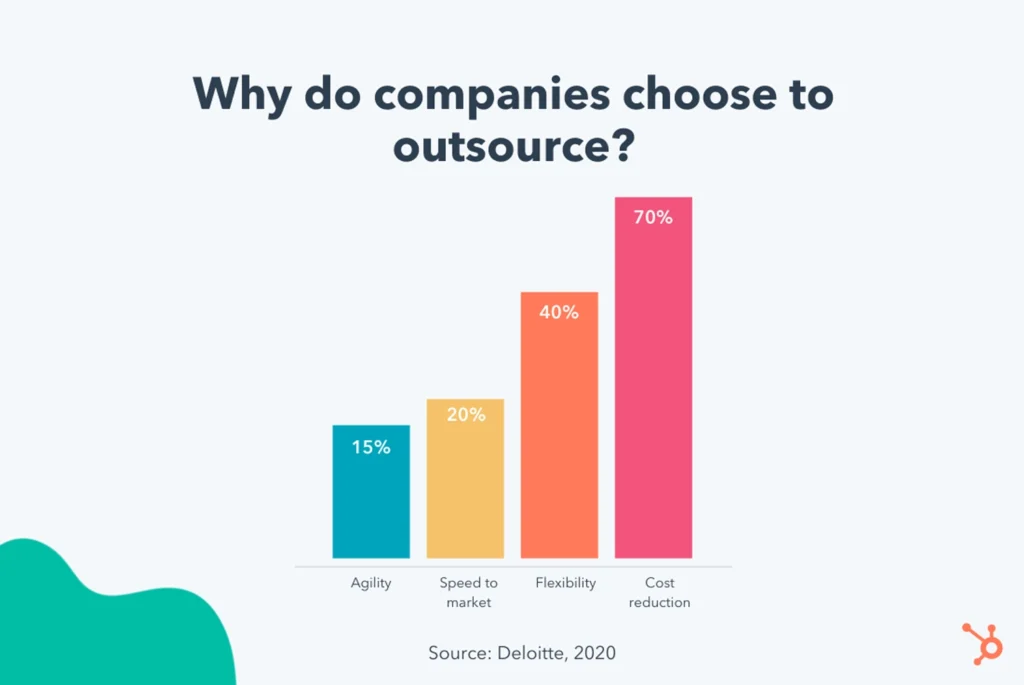 Outsourcing your sales tasks to experts means getting more work done with less effort. This helps increase productivity and enables you to reach your goals on time, ultimately creating more opportunities for growth and success.
The following video explains the value of an outsourced sales team as part of a strategic business plan:
5 Signs You're Ready to Outsource
An outsourced sales team can provide the support you need to empower your workers to reach their goals and help propel your business toward success. Here are five signs you need an outsourced sales team right now.
1. Resources Are Lacking
An outsourced sales team could be the answer if your sales team doesn't have the following:
Manpower to complete daily tasks
Budget to hire salaried employees to help offset workload
Time to focus on all of the duties throughout the sales funnel
Teams overloaded with responsibilities yet lack the resources to complete these duties fall short of their goals. This leads to a decline in team morale and increases frustrations, both of which can create a negative work environment.
2. Teams Are Underperforming
Even if your team can complete all of their duties, these tasks don't necessarily equate to revenue. Staff must respond to every email in their inbox and return all missed phone calls, but these communications don't guarantee a closed sale. If your team isn't hitting their sales goals, it may be time to consider outsourcing some of their responsibilities.
Although some underperforming individuals may need additional training or guidance on closing sales, they likely need the ability to focus their efforts on their primary mission: generating revenue for your company.
3. Growth Opportunities
Eventually, your business will reach a crossroads where you have to decide what your next steps will be to continue growing. To scale your business, you can hire more full-time staff and expand your team. Or you can outsource some of your team's duties to empower them to focus on the aspects of their role they do best.
Another way you may decide to grow is to explore new markets for your goods and services. Outsourced sales teams may have the experience and knowledge you lack in entering these markets. As a result, they can help set you on a course for success by handling aspects of sales that your team may be unfamiliar with.
4. You've Discovered Underutilized Leads
One of the most important elements of sales is attracting qualified leads and following up on them to guide them through the sales funnel. Teams are often bombarded with too many responsibilities and not enough hours in the day. This can result in neglected job duties.
Discovering a list of qualified leads that haven't been utilized is detrimental to a business's success. Those prospects should be followed-up with and wooed to close sales and boost conversion rates. If your team is so busy they aren't able to contact potential leads, it's time to consider outsourcing some of those sales duties to a third-party group.
5. Budget Is Restrictive
Between visible and hidden costs, onboarding a new hire can average $4,425 per employee. If you've reached a point where you need more manpower to complete your sales team's tasks but can't afford another full-time salary, consider outsourcing.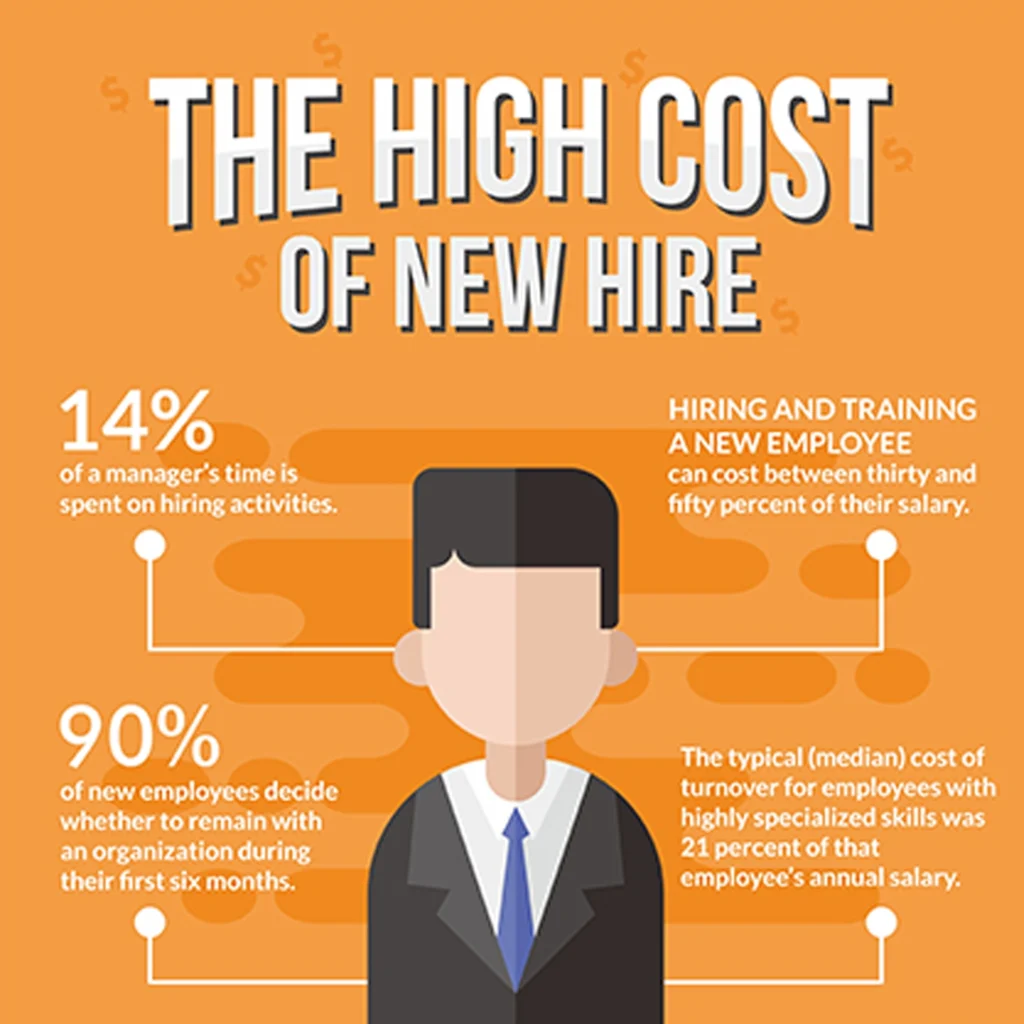 Source: siliconstaffing.co
You can use your budget to help select which duties to farm out, and the cost is much more affordable than that of a salaried employee. Additionally, you won't have to spend the time and money on seeking out, interviewing, and training new staff members. An outsourced sales team is a budget-friendly option for fiscally responsible businesses seeking to reach their sales goals.
Unlock Your Sales Potential
Televerde provides marketing and sales solutions to worldwide businesses that want to increase customer lifecycle marketing and secure customer retention. We can help you reach your sales goals with effective strategies that cater to your specific needs.
Visit the Televerde Resources and Events Hub for invaluable tools to help you unlock your sales potential.