How to Convert Leads into Sales: 7 Straightforward Ways
Did you know that most industry estimates say only about 10-15% of leads convert to closed deals? In many ways, this is just the name of the sales game when everybody can execute lead gen at scale. But it also highlights just how important it is to know how to convert leads into sales reliably and effectively.
That's what we'll cover in this guide. What follows are 8 surefire ways to get new leads engaged, accelerate their path down the sales pipeline, and make the final close.
Quick Takeaways
B2B prospects have high expectations for personalized experiences at every stage of the buyer journey.
Nurturing leads can help you generate 50% more sales-ready leads at a much lower cost.
For SaaS companies, free trials and product demos can be effective conversion tactics.
Leads that come in through referrals are 82% more likely to convert than leads from other channels.
Strategically offered time-bound incentives can give B2B buyers motivation to act.
Client success stories back up the promises you make to buyers during your sales pitch and can build the trust they need in your business to make a purchase.
Personalize Your Approach
Your B2B leads aren't just hoping for personalization—they're expecting it. At every stage of the pipeline, they have higher expectations for personalized content and interactions than customers over in the B2C world.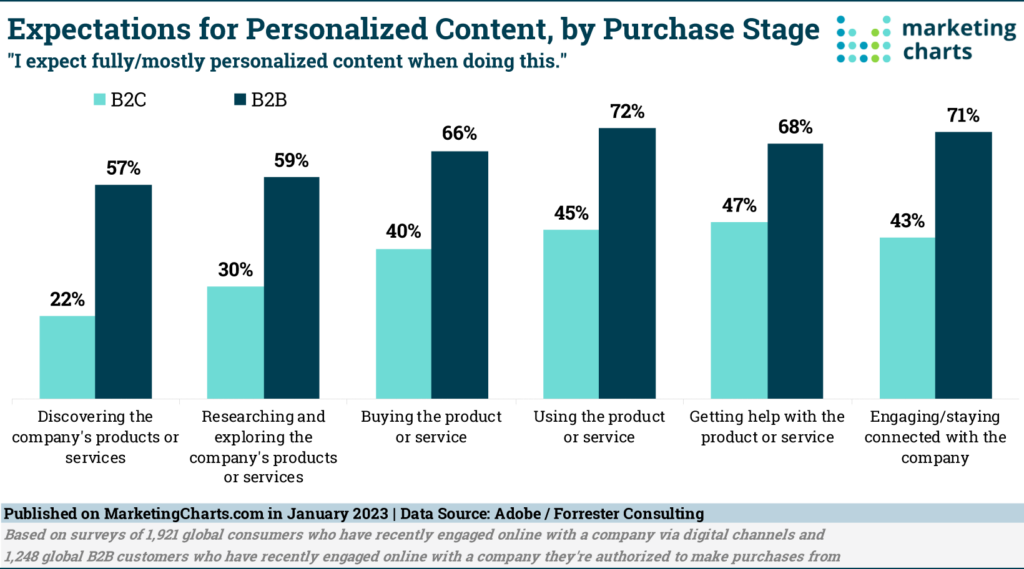 Set your sales strategy up for success by incorporating personalization tactics throughout the buyer journey. These can include:
Addressing unique needs in conversations and presentations
Targeting SEO content to specific customer segments
Personalizing emails to each recipient (marketing and sales automation can help)
Sharing client success stories relevant to individual buyers
Running retargeting ads to engage buyers based on interests and past behavior
Nurture Your Leads Effectively
Your leads are significantly more likely to convert when you nurture them. The proof is in the numbers: Companies that excel at lead nurturing generate 50% more sales-ready leads at a 30% lower cost.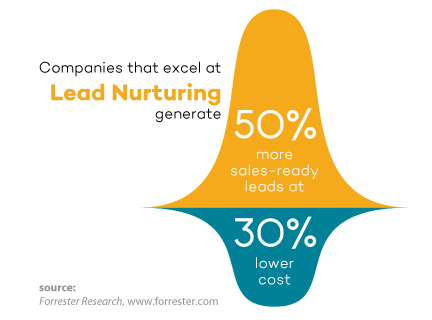 Even leads who show some level of sales readiness when they enter your pipeline can benefit from nurturing-type engagement.
Design your lead nurturing campaigns to be triggered automatically when new leads are filtered in during the lead qualification process, ensuring every lead gets the same level of attention and that the campaign content they receive is customized to their sales needs.
Leverage Content
B2B buyers engage with a staggering 13 pieces of content during the buyer journey—everything from blogs to newsletters to social media posts to videos to whitepapers and more. In a sales landscape where buyers are engaging with content far sooner than they talk to sales reps, it's a must to be strategic about how you leverage content for conversions.
And when a lead is already in the pipeline, it requires more than just creating a form and asking for contact information in exchange for a download.
Instead, go a step further and align the content you share with buyer needs at each stage of the journey. Segment email lists to share content that's hyper-relevant to each group, and when you can, share personalized content recommendations with individual prospects.
Be sure that the content you share answers timely and relevant questions, addresses concerns, and showcases your company's thought leadership.
When content consistently and effectively demonstrates the value you can deliver, both through products/services and expertise, it's more likely to motivate leads to take purchase action.
Offer Product Demos + Free Trials
For SaaS companies in particular, free trials and product demos can be powerful lead conversion tools. When potential customers explore your software firsthand, they can see how its features and capabilities can be applied to real-life scenarios at their own businesses. This can be the very step that motivates them to convert.
If you offer a digital product that allows it, incorporate opportunities like free trials and demos into your sales process so that prospects can interact directly with your solutions.
Create a Referral Program
For many B2B companies, referrals are the lifeblood of their lead generation strategy. But did you also know referrals make those leads more likely to convert to sales?
Leads generated from referrals are 82% more likely to convert to sales-accepted status than those that come in through other channels—meaning they're more likely to also convert to a sale later on.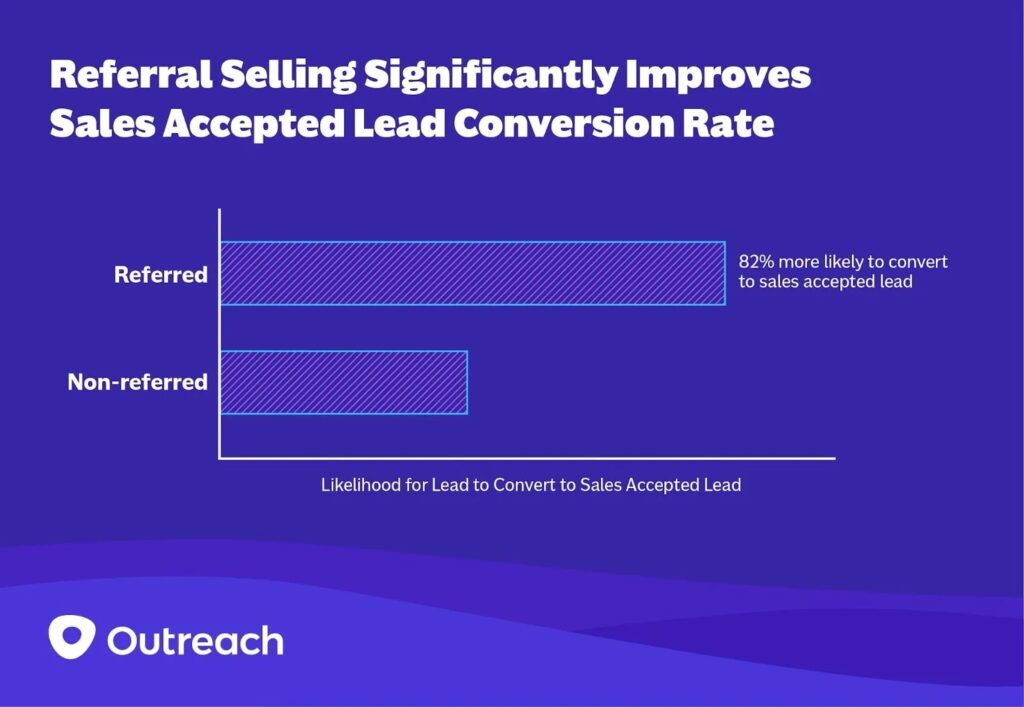 To convert more leads to sales, set up a referral program for your business. And no, contrary to common belief, this doesn't have to be complicated.
Simply an incentive to your current customers (like a discount or a premium product/service, for example) for making referrals, then add a place in your sales process for your new leads to share their referrer's name.
Offer Limited-Time Incentives
When time is of the essence, buyers are motivated to act. That's the thinking behind time-bound sales incentives. You see it all the time in the B2C world—think end-of-the-month discounts from car dealers, or holiday sales run by retailers. They might be run differently in the B2B space, but time-bound promotions are still effective.
Think opportunistically about when you can make a time-bound offer to leads in your pipeline. It could be for a few days following an online event, or perhaps for a period of time after they complete a free trial. The point: Offer the incentive strategically to strike while the iron is hot and avoid getting put on the proverbial back burner.
Share Client Success Stories
Nothing proves you're the real deal more than stories about how you've helped clients succeed in the past. If you've got a lead you know is leaning toward conversion, share a client success story to seal the deal. Choose one that's hyper-relevant to their own pain points and company type so they envision how you could help them achieve the same results.
You can also incorporate client success stories in other places where leads might encounter them on their own—on your website, on social media, in email newsletters, and the like.
Final Thoughts
Converting a lead to a sale requires timing and finesse—and a strong sense of where your buyer stands in the decision making process. When you use the strategies we've covered in this article at the right time and with the right approaches, they have the power to significantly boost your sales conversion success and get your pipeline moving faster.
Televerde is here to help you do it. Our sales development solutions are built to help you build more valuable relationships, increase pipeline velocity, and reliably meet your sales targets.
Contact us today to learn how we can help your business grow.