3 Smart Ways to Maximize Content Marketing and Sales
Empowered by the countless results of internet searches, today's consumers want a custom experience that meets their unique needs. Content marketing and sales go hand in hand for ultimate business success.
Content marketing is a powerful way to deliver custom information to a targeted audience for results you can see. As a marketing tool, its popularity is rising, as seen in a 22% increase in the search query "what is content marketing." More businesses realize that concentrated content marketing strategies directly impact lead generation, customer lifecycle marketing, and sales growth. After all, useful content that resonates can help build brand awareness, trust, and customer loyalty.
Keep reading to learn smart ways to use content marketing to increase sales.
Key Takeaways
Content marketing is custom material that delivers value and meets a specific need for your target audience.
Through audience research, you can better understand what content and distribution channels will be most effective.
Timeless content, blog articles, and social media provide valuable opportunities to increase sales for your business.
What Exactly is Content Marketing and Why is it Important?
Content marketing is a customer-centric marketing approach wherein, rather than pitching your goods or services with the intent of closing sales, you provide useful material that meets your audience's specific needs. The aim of content marketing is to connect with your audience on a deeper level to build stronger relationships that last. Building these relationships is vital because existing customers contribute to 65% of a company's business.
Content marketing can include a range of materials, such as:
Newsletters
Web pages
Social media posts
Blog articles
Videos
Podcasts
Email campaigns
Through audience research, you can use key insights to identify the needs, preferences, and expectations of your target market. These expectations can help shape your strategy and let you know what types of content, material topics, and distribution channels would be most effective and deliver the best results.
Creating audience personas can help you determine your ideal customer. Personas can help you create content that will appeal to their unique needs, which increases readership and strengthens brand identity and recognition.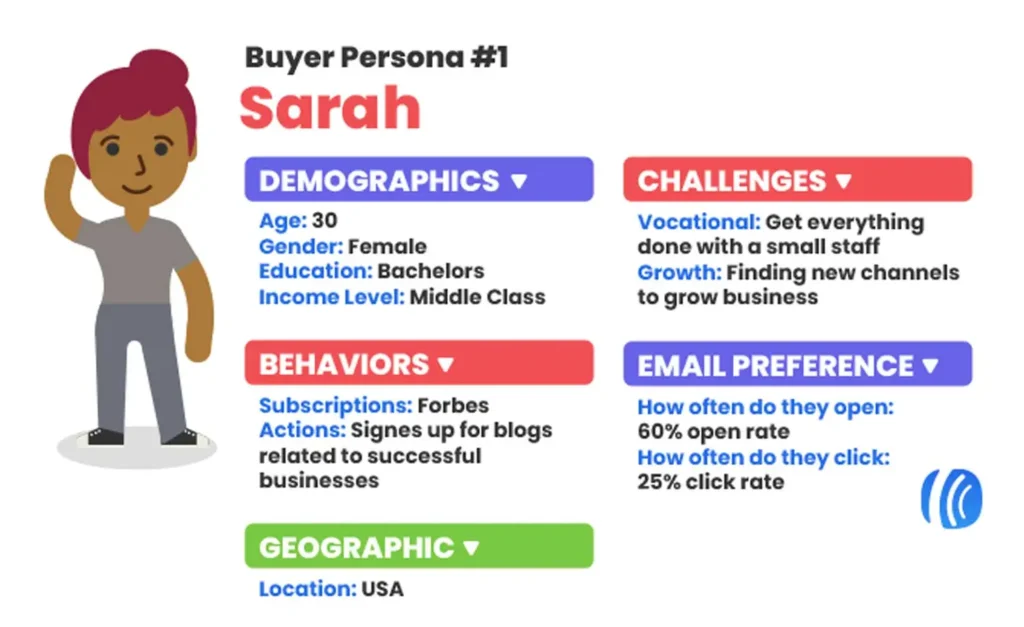 When you deliver useful content that has meaning to your audience, your readers are more likely to share your material with their contacts, helping to grow your reach. Useful content can also help with demand generation and drive traffic to your website for higher conversions. These benefits can boost sales and increase ROI for continued success and growth.
3 Ways to Maximize Content Marketing and Sales
Content marketing can play a major role in the outcome of your sales. Here are three smart ways to leverage your strategy to maximize content marketing and sales.
1. Create Evergreen Content
Evergreen content is material that withstands the test of time, delivering value to readers far into the future. It's a blog article, printed piece, or web page that can be continually referenced and remain up-to-date and relevant. Evergreen content is important not only in attracting new readers and maintaining your current audience, but it's also invaluable to visibility in search engines. If your content continues to deliver value to your audience, Google will continue to refer you to its users.
When Google recommends your content to thousands of readers, you increase the chances of driving traffic to your site and converting those visitors to paying customers. In this way, content marketing can help increase your sales. The following video further explains evergreen content and provides helpful content ideas:
2. Write a Blog
People read blogs for numerous reasons. Blogs can provide educational material and resources. They're also a valuable source for industry trends and current events. A company that can create remarkable blog articles that resonate with readers can help build a loyal following and gain more customers.
Blogging is an effective tool to help drive sales in several ways. It provides more content for search engines to crawl and index. More content gives search engines more opportunities to promote you to their users with high search rankings, which helps to increase visibility and brand awareness. Blog content keeps people on your website longer, giving you more opportunities to guide them through the sales funnel. But it also allows you to link to other credible sources, which helps to give your brand more authority and authenticity. Authority and authenticity strengthen trust with your audience, creating long-term customer relationships that result in repeat purchases for continued growth and success.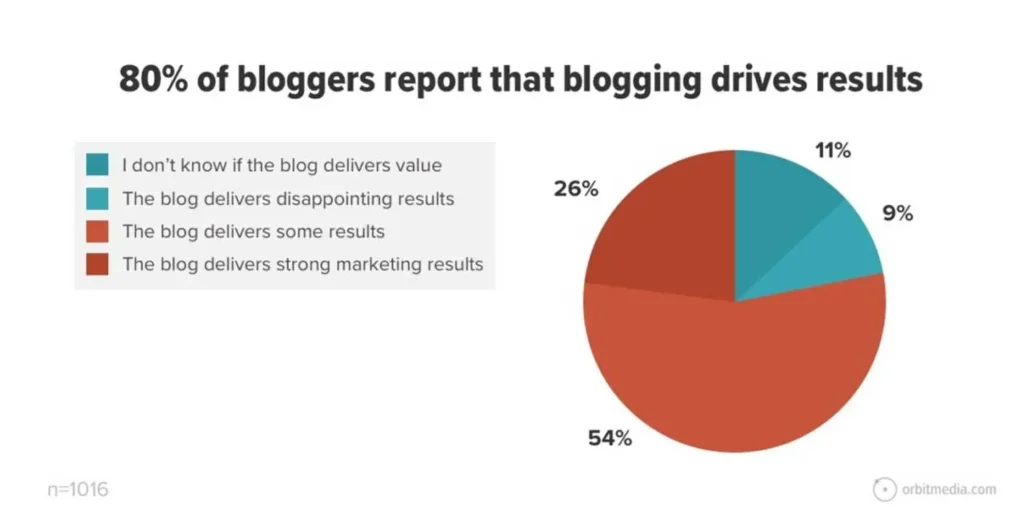 3. Engage on Social Media
Nearly 4.5 billion people use social media across the globe. From keeping in touch with friends and family to maintaining professional relationships, social media networks help people connect with individuals and businesses that are important to them. By maintaining a social media presence, you're able to engage your audience with useful information that is both highly targetable and easily shareable. Targetable and shareable social media posts mean you can deliver specific messages to people for increased readership. It also means that if those people like what you publish, they'll pass it along to their network, which helps get your brand in front of even more people.
Social media enables you to carry on an open dialog with your audience. They get to know your personality and who you are as a business. You can also learn a lot about your target market and your competitors. Monitor chat threads and forums to see candid feedback about your industry, your company in particular, and any possible gaps your competition is not filling. By taking advantage of these opportunities, you can provide a solution to a problem that nobody else in your industry has tackled, thus boosting sales and growing your customer base.
Align Content Marketing and Sales Strategies
Televerde is a sales and marketing agency that helps businesses create the best lead generation to attract new customers while retaining current clientele. We can help you align your content marketing strategies with your sales goals to grow your business and thrive.
Want more resources? Visit the Televerde Resources and Events Hub for a wealth of information to help you maximize your content marketing and sales.