How to Start Generating and Selling Leads: 7 Tips
Lead generation is capturing contact information from consumers and potential customers to build a sales pipeline. It's a crucial step for any business looking to grow. Buying leads is a terrific way to get started for brands with a limited marketing budget. However, it's critical to buy from a reputable company. Selling leads isn't a new practice, but it has recently seen a surge in popularity.
Lead generation can be tricky, so generating and selling leads is an attractive business model for many. The question becomes just how ethical and profitable this practice is.
We'll help you answer that question and more in this article.
Key Takeaways:
A lead generation business model needs to focus on both organic and paid methods of lead generation and be 100% transparent about how lead information is bought and sold.
Selling leads can be done ethically by ensuring that the leads are high quality and that the selling company has permission to sell those leads.
With roughly 61% of marketers saying they struggle with generating traffic and leads, ethically sourcing and selling leads can be lucrative.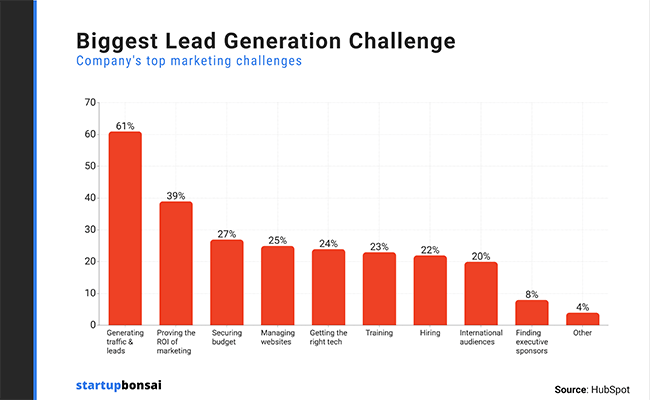 Is Lead Generation Profitable?
Lead generation can be highly profitable when done correctly. Gone are the days when it was viable to scrape the internet for leads and attempt to sell their information to the highest bidder. Today, consumers expect businesses to be transparent about their data use and to provide them with an easy means to opt out of the data collection process.
What does that mean for lead generation businesses? First, it means they must take an ethical approach to lead generation that includes a comprehensive privacy policy and an opt-out option. When you do this, you are setting yourself up to generate leads to sell in a profitable manner.
Is Selling Leads a Good Business Practice?
Many marketers believe buying leads is a bad practice, as it can lead to unethical data collection or scams. At the same time, however, there is value in purchasing leads from reputable lead generation companies that adhere to industry best practices. Those best practices include requiring customers to opt-in to data collection, providing transparency about their data collection methods, and offering an avenue for opting out.
This ethical approach helps ensure that lead-generation businesses remain compliant with data protection regulations and that their customers get quality leads.
7 Tips For Properly Generating and Selling Leads
If you're in the business of generating and selling leads, you need to be prepared to ensure you're able to generate a steady stream of leads that are high-quality and relevant. Here are seven tips to help you get started:
1. Choose Your Niche
Choosing the right niche is key to running a successful lead generation business. Different niches have different needs, so you'll need to tailor your approach to the niche in which you're working.
Thinking strategically about the needs of your niche and the different ways you can provide them with quality leads can help you stay ahead of the competition. Additionally, niche-specific knowledge can be advantageous when optimizing campaigns and ensuring that your leads are of high quality.
2. Define Your Lead Gen Strategy
Deciding on how you'll generate leads for clients is a crucial step in creating a successful business around generating and selling leads.
It is essential to have a strategy that includes both organic and paid methods of lead generation and a clear goal of how many leads will be generated each week.
Generating Leads to Sell
A lead generation business can successfully generate its own leads for sale by taking advantage of digital marketing tools. For example, companies can create targeted campaigns on social media, search engine optimization (SEO) campaigns to rank higher in search engine results pages, and content marketing campaigns to drive organic website traffic.
The most important thing to remember is that you need to be transparent with your leads from the start. They need to know that someone other than you will provide their needed service. Instead, you'll refer them to a trusted professional in the field. You could face severe consequences for violating their privacy without their permission to refer them to someone else.
Purchasing Leads to Sell
Purchasing leads can be a viable option for those looking to supplement their lead-generation efforts. However, choosing a reputable supplier that provides quality leads and adheres to industry best practices is essential.
Purchasing leads from an unknown source can be risky, as the data may be inaccurate or outdated, resulting in customer complaints or even legal action, especially if the leads you're purchasing didn't permit their information to be sold to a third party.
3. Build Your Buyer Network
Once you have identified your target audience, building a strong network of buyers interested in the leads you are selling is essential. Building relationships with potential buyers is important, as it allows you to create a more personal connection and understanding of their needs.
You can build your buyer network in several different ways, including:
Networking Event
Online Forums
Through Online Marketing
Social Media, etc.
4. Price Your Leads
Pricing your leads is a critical step in setting up your business. You need to ensure that the price of your leads reflects the value they will bring to the customer. Additionally, it is important to consider your acquisition cost when setting prices and current market prices for similar leads.
5. Build Your Marketing Assets
Creating and promoting marketing assets is vital in generating leads to sell. These assets can include content such as landing pages, blogs, whitepapers, and e-books. The goal is to create valuable assets for the leads you want to attract and sell.
6. Nurture Leads Before Selling Them
Before you start selling leads, building relationships with them are crucial. Nurturing leads helps you establish trust and shows your leads that you are a reliable business focused on assisting them in finding the solution they need.
For example, sharing content that helps your leads find a particular business that can serve their needs can be a great way to build a relationship with leads and show them that you can help them with their problem.
A notable example is G2, a business software and services review company. They create content to help their leads find the right software or services to improve their business. However, they don't just collect personal information and use it to sell leads. They also take the time to nurture leads by sharing content in their Learning Hub that proves that they are an expert in their industry and do more than refer customers to brands.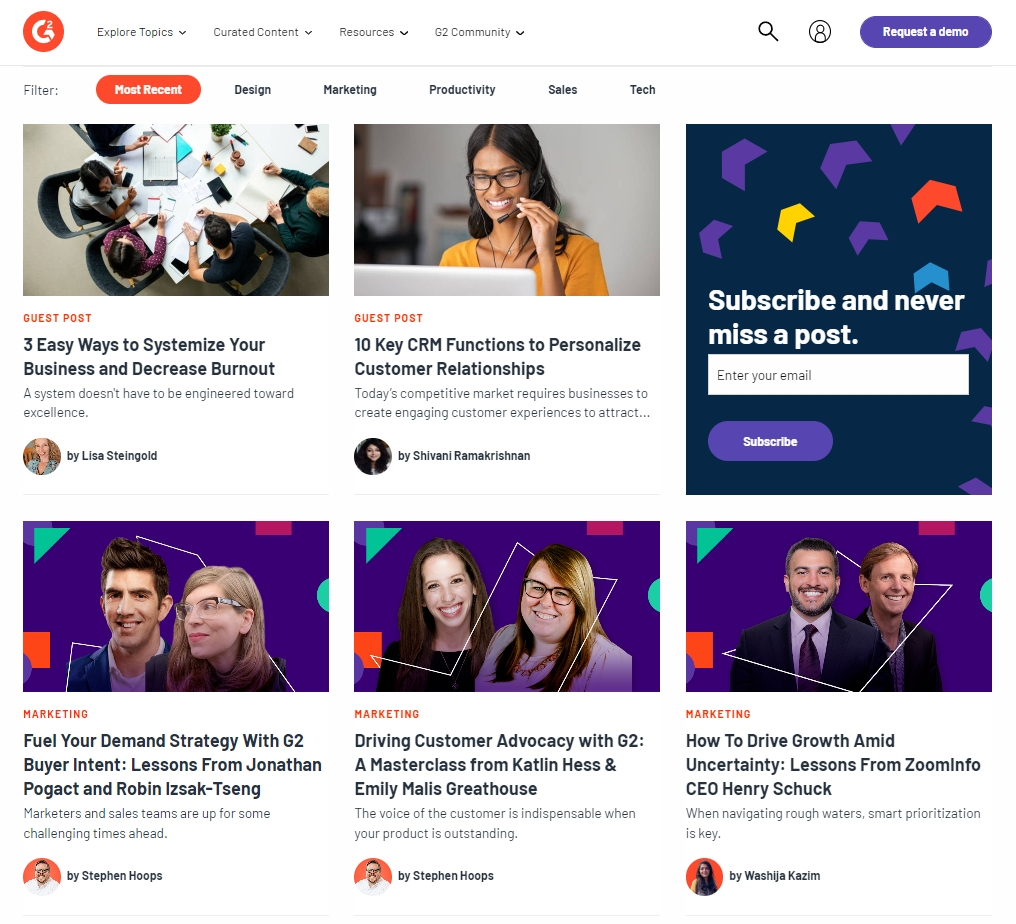 Outsource Your B2B Sales Today
While buying leads can be a good business practice, sometimes it's better to outsource the sales process and focus on other aspects of your business. Like working with a lead gen business, choosing the right sales partner can significantly improve your business's bottom line and increase your sales.
At Televerde, we know that your sales team is your company's first line of defense when it comes to closing the deal. That's why we offer a unique service that allows you to outsource your sales to a dedicated team of professionals who will work to broaden your customer reach and meet your outbound demand generation needs.
Contact us today to discuss your goals and how we can help!