Do You Need Sales Lead Generation Services?
Identifying and converting leads can be challenging without proper alignment between the marketing and sales teams. This can result in missed opportunities and difficulty achieving sales targets. Investing in sales lead generation services is key to success, as it can help streamline the process and ensure that you pursue the right leads.
This guide will help you understand what sales lead generation services are, why they're essential, and how they can help you reach your goals by aligning your marketing and sales teams on the same page.
Key Takeaways:
86% of marketing professionals admit to spending their time and efforts on accounts that sales are targeting, with 84% of marketers and salespeople having a shared plan for offering value to customers.
87% of marketing and sales leaders say alignment between sales and marketing enables critical business growth.
Roughly 60% of SMB sales and marketing teams don't feel well-aligned, with studies showing that 26% of specific leader(s) within a company simply not being interested in improving alignment.
What are Sales Lead Generation Services?
Sales lead generation services are methods that businesses use to identify, connect, and engage with potential customers. These services typically involve a combination of traditional and online marketing tactics. They can offer various services, including:
Good customer service
Lead qualification/management
Marketing support
Paid and local SEO
Companies can quickly and efficiently identify and nurture potential customers by taking a holistic approach to lead generation. This ultimately helps them convert more leads into customers, increasing sales and revenue.
Marketing Leads vs. Sales Leads: What's the Difference?
When contemplating lead generation services, understand that you can generate two types of leads: sales leads and marketing leads. Though the two tend to be switched around, their difference is quite clear.
Marketing Leads: Marketing leads are potential customers who may be interested in what a brand has to offer. Companies should establish a relationship with potential customers and nurture them until they're ready to buy.
Sales Leads: Sales leads are potential customers already interested in buying the product or service. Companies should capture their sales leads' contact information and convert them into customers.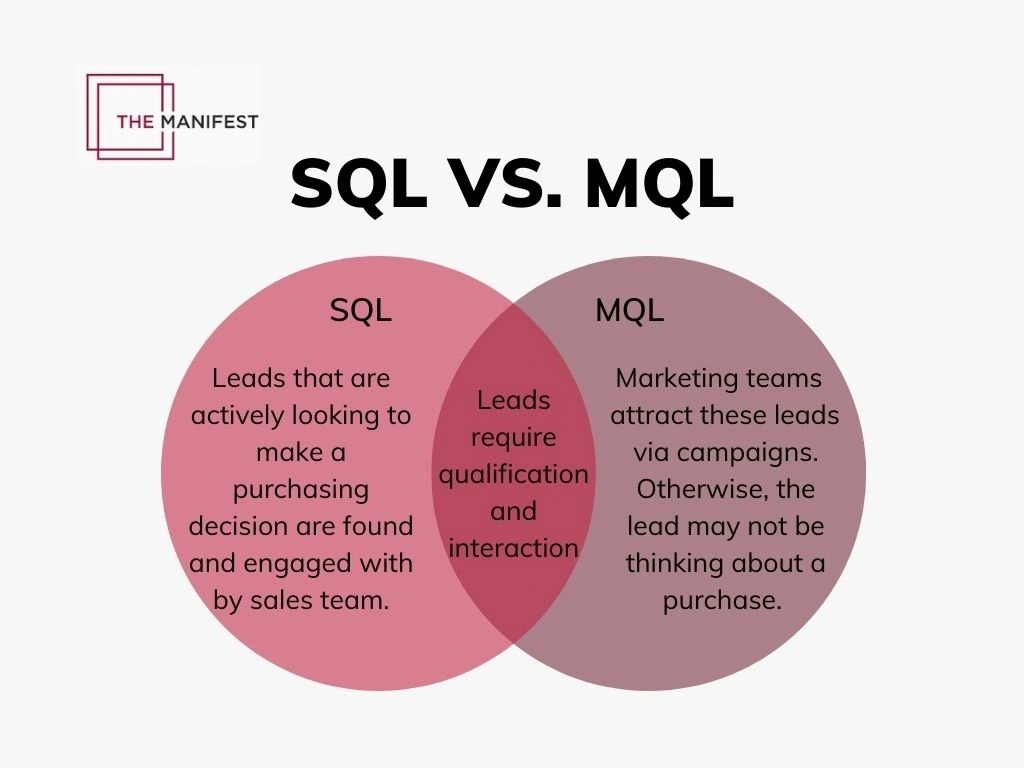 Proper alignment of marketing and sales leads is essential for any business that wants to grow. To do that, you must align your sales and marketing teams. Aligning these two departments will help them establish better communications, shared strategies, and shared goals to reach for.
Aligning these two teams allows your marketers to focus on bringing in new leads that are qualified to move forward into the customer journey, while the sales team focuses on addressing important questions and reassuring your leads that your brand is the solution they need.
So, where do sales lead generation services fit into this process?
Sales lead generation services can provide you with the expertise and resources needed to help you generate leads that are ready to take action because the services have already helped build brand awareness and demand.
Do You Need Sales Lead Generation Services? 4 Benefits Worth Considering
It's not enough to have a great product or service – you need to be able to make sure that your target market knows about it. That's where sales lead generation services come in.
Not quite sure if you need sales lead generation services? Here are four benefits of a lead generation service that could benefit your brand:
1. Helps Promote Your Business and Build Brand Awareness
A sales lead generation service can help you better reach potential customers and build brand awareness by providing you with access to more extensive, targeted lead pools. By capturing the contact information of potential leads, you can create an effective strategy to communicate with them, thereby allowing you to pursue conversion opportunities.
2. Takes the Guessing Game Out of Finding Sales-Ready Leads
Working with a sales lead generation service can help you identify potential leads quickly and accurately. This will save you time and effort in determining who is most likely to convert, allowing you to focus on building relationships with prospects most likely to convert.
A sales lead generation service can also provide insights into potential leads' preferences so that you can better target your campaigns and create more effective branding strategies.
3. Enables Your Team to Focus on Nurturing the Best Leads
By investing in the help of a sales lead generation service, you skip the first three stages of the seven sales cycle stages, allowing you to jump right into nurturing the sales-ready prospect.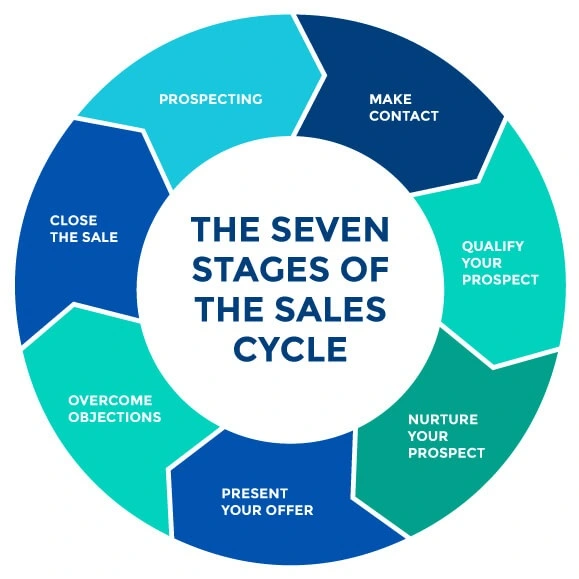 Sales lead generation services can help you create targeted campaigns and deliver the right message to the right audience. This can help you increase brand recognition and boost your sales potential.
4. Reduces the Money Spent and Total Time It Takes to Reach a Sale
Working with a reputable sales lead generation service can help you reduce the total time it takes to reach a sale by ensuring that the right message is delivered to the right target audience the first time.
The average cost per lead depends on the industry and can range anywhere from $98 to over $1000 per lead. By utilizing the insights of a sales lead generation service, you can rest assured knowing that your company is spending its marketing budget on qualified leads that are likely to turn into customers.
You won't have to spend time working on lead-generation campaigns that may not reach your intended audience. Instead, these services can work alongside your marketing team to help you target the right audience and make the most of your marketing efforts to allow your sales team to spend more time on the next stages of the sales cycle focusing on leads who are ready to buy.
B2B Lead Generation Services with Televerde
B2B lead generation services such as Televerde offer a comprehensive approach to lead generation.
With our focus on quality over quantity, we help businesses quickly identify the best leads, reduce costs, and save time. Additionally, we offer personalized customer service options and comprehensive analytics to help you track your progress and make informed decisions for your business.
Contact our team today to see how we can help you improve your B2B sales lead generation.