Sales Enablement: 8 Strategies and Tools to Get You Started
The most influential part of the sales process is the reps that capture, nurture, and convert leads. All the tools and content a business creates rely on the knowledge and training of the sales team to implement those strategies. Sales enablement sets your team up for success.
Learn how to train and equip your sales team to boost your conversion rate.
Key Takeaways:
Sales enablement is training and equipping sales reps so they consistently reach sales goals
Create regular training resources and materials to support continued growth
Marketing and sales software provides additional insights and automates processes to help reps convert more prospects
What Role Does Sales Enablement Play?
Sales enablement includes:
Training
Support
Resources
Mentorship and coaching
Sales tools (like data collection and management software)
These elements allow the sales team to reach and convert consumers more effectively. Sales enablement is becoming increasingly important as the sales process grows longer and becomes more complex.
Instead of a straight sales pipeline, customers travel in a convoluted loop as they perform stages like research and consideration on their own before consulting a sales rep. Because of the added steps and increased involvement of customers in the journey, agents need more training to perform sales tasks and tools to understand quickly changing customer behaviors and needs.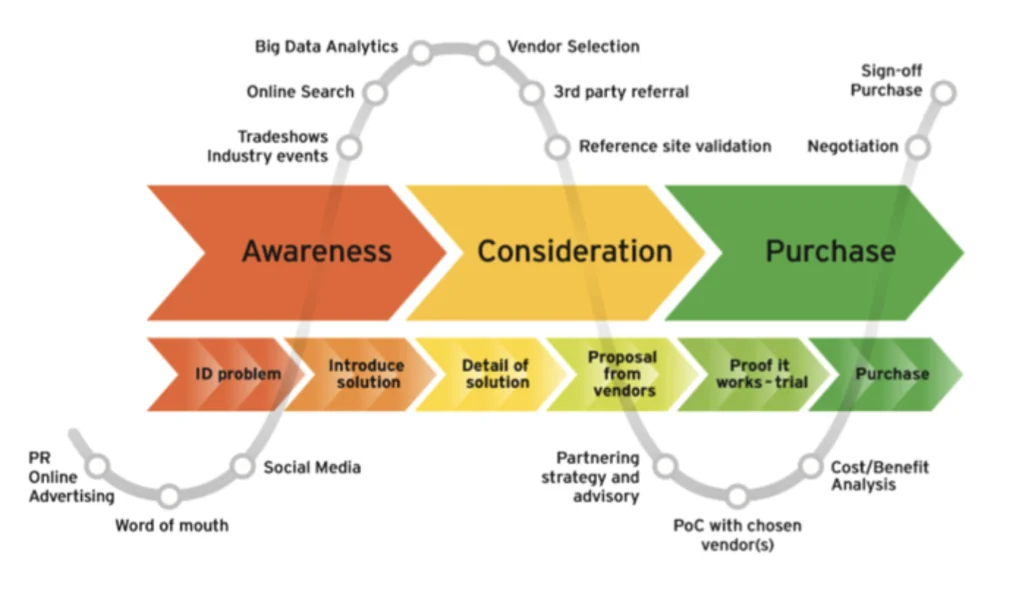 8 Sales Enablement Strategies for More Conversions
Explore eight sales enablement tools and strategies to help your sales team reach and convert more leads.
What Is Sales Enablement?
1. Define Sales Rep Goals
Sales goals tell managers what to expect from reps and sales reps what they should strive for. The goals should be specific benchmarks to achieve within a set time. For example, sales reps might have a set number of leads to generate within a quarter.
Then, managers can also know what tools and training to provide. For instance, if the goal is to generate leads, managers should give lead-generation tools and training to set sales reps up for success.
2. Focus on Small Training Processes
A recent report shows that 80% of workers experience information overload. Information overload occurs when workers take in too much information to the point that it negatively impacts the learner's attention or processing ability.
Sales enablement should be a process, not a one-time activity, to help avoid information overload.
Instead, continue training and equipping sales agents in small bite-sized increments. By limiting what information to teach at once, managers increase the retention of the sales reps as the reps can focus on the few key points of the training rather than becoming overwhelmed by pages of new information.
In addition, data analytic software helps process customer information to keep sales reps from experiencing information overload during sales processes.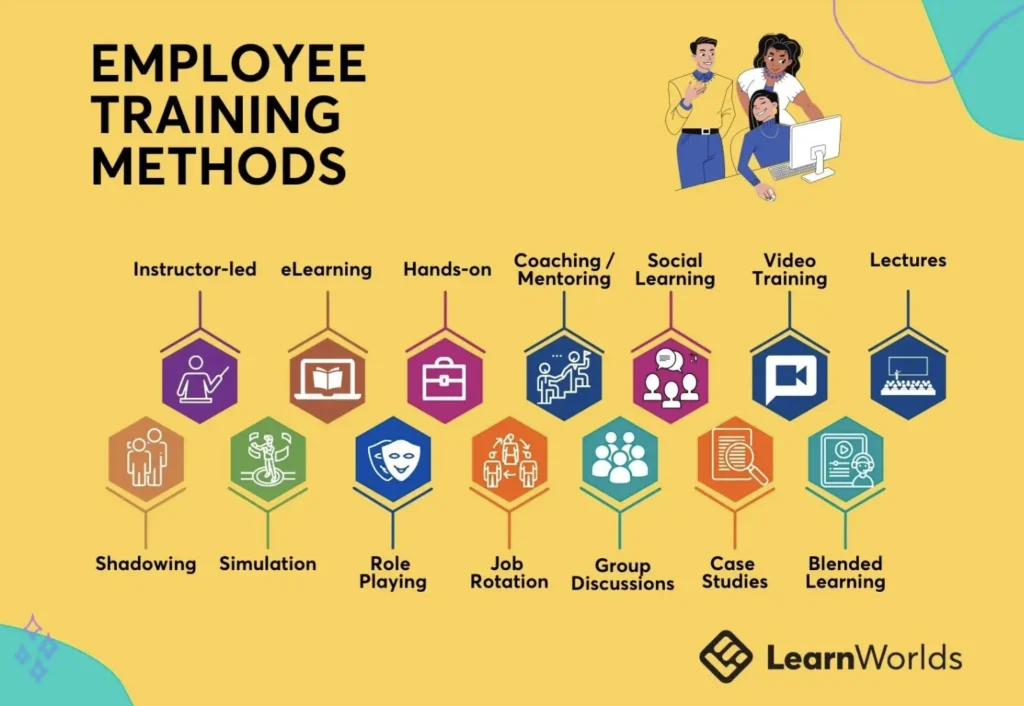 3. Create Mentorship and Coaching Opportunities
Companies that have mentorship programs see higher profits. Mentorship is fourth on the list of top learning and development strategies.
Mentorship, sponsors, and coaches are seasoned employees who help new employees learn a job or task. This one-on-one support allows employees to receive personal training at their own pace to ensure they understand how the job works and receive answers to all questions.
4. Support Self-Learning
Self-learning gives employees control over the sales enablement process. Managers then step back and provide the resources to support self-directed learning rather than dictating what agents need to learn or achieve. A surprising 74% of learners prefer the flexibility and freedom that self-learning in their spare time affords.
The most significant benefit is the personalized learning options. When employees control what they learn and when they learn, employees can choose the resources and courses that they need the most. In addition, employees can learn at their own pace to ensure they comprehend all the information.
Managers also have a lesser workload since they don't need to oversee and direct training. Instead, managers fill a library with sales enablement resources and training so employees can access the information they require for self-directed learning.
5. Incentivize Learning
Managers can support and encourage sales enablement by offering learning incentives. Some common learning incentives include:
Tuition assistance program
Bonuses for certifications and higher education
Physical rewards for training completion
Public recognition of achievements and training
6. Continually Add Training Material
Just like marketers continually create content for consumers, managers should constantly create content for employees. Content includes any material or method agents might use to advance their training and knowledge.
For example, 80% of businesses host up to 100 training webinars annually. In addition, 93% of webinar attendees say they use webinars to continue their education.
Other training formats businesses can regularly produce include:
e-books
White papers
Training courses
In-person training
Use customer data to improve sales enablement content. For instance, tracking what customers need and how customer behavior changes help managers know what training materials and resources to provide sales reps to efficiently reach customers.
7. Use CRM Software
CRM systems are an essential sales enablement software tool. CRM software tracks and automatically perform many sales tasks to free up sales reps to focus on core business tasks. Sales agents can be more productive since they don't have to do repetitive tasks.
In addition, CRM software improves the efficiency of processes. For example, sales agents have access to more data since all the marketing and data are in one database. Sales agents make more informed decisions, like what sales process to use for each lead based on extensive customer data.
8. Track Rep Performance
Managers can actively optimize their sales enablement processes by tracking employee performance. Use tools to monitor sales and conversions to assess how well sales reps understand the process.
When an employee consistently misses quotas or fails to reach benchmarks, management knows that employee needs additional training, tools, or a mentor to help them identify what's keeping them from reaching their goals.
Managers use employee performance metrics to optimize training and other sales enablement processes to ensure that all employees consistently meet their goals.
What Sales Enablement Tools Are You Missing?
Televerde has many of the sales enablement tools your team needs to succeed at generating and converting leads. Equip your team with the necessary insights and analytics to fully understand the customer and their success so they can reach more goals.
Contact us to learn more about our sales enablement tools.