7 Ways to Keep Up with and Exceed Customer Expectations
Customers want to feel positive connections when interacting with businesses. Failing to deliver and being unable to meet customer expectations is setting yourself up for failure.
With customer expectations continually rising, keeping up is becoming increasingly difficult, especially if you are already struggling. Meeting or exceeding customer expectations is one of the most important things you can do as a business, whether you are B2B or B2C.
Keep reading to explore seven strategies you can use to help you exceed your customers' expectations.
Key Takeaways
Businesses must acknowledge and close the gap between customer expectations and business perceptions.
Creating a personalized connection with customers can help improve the customer experience and meet expectations.
Customers want and need self-service options to access whenever they need help.
What Are Your Customers' Expectations and How Do You Stack Up?
Most customers expect businesses to offer easy, fast service options. Unfortunately, there is usually a big gap between what customers want to experience and the perceptions of businesses and management.
According to the 2022 Digital-First Customer Experience Report, customers want more self-service options. In the report, 81% of respondents said they wanted businesses to prioritize self-service. Meanwhile, only 60% of business leaders thought this was a priority for customers.
Customer loyalty is also at stake. The report also showed that over 40% of customers said two negative customer service interactions could lead to them abandoning a brand.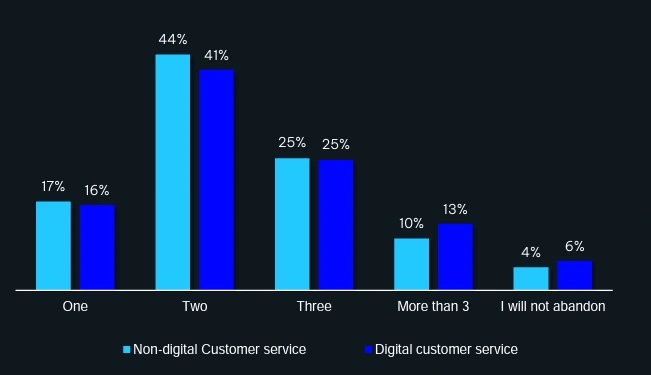 With results like these, it is important to take stock of your business' perceptions of customer expectations and compare them to what your customers are really telling you.
7 Strategies to Help You Meet and Exceed Customer Expectations
With these strategies, you can get an accurate idea of how your customers really feel about you and use that information to meet and exceed customer expectations.
1. Gather Customer Feedback
One of the most straightforward ways to understand customer expectations is to ask your customers what they expect from you. You can use customer satisfaction surveys to calculate metrics like:
Customer Satisfaction (CSAT)
Customer Effort Score (CES)
Some customers shy away from taking surveys. You can always try a one-question approach by asking, "What is the one thing we could have done to improve your experience?" after each customer interaction.
Pay particular attention to negative results. Often, you can gain more valuable insights when things go wrong as it exposes problems within the customer journey.
2. Focus on Quality over Speed
While quickly resolving issues is important, nearly all customers will agree that quality service over speedy service is the better option. Unfortunately, many businesses still use customer service speed as one of the most important factors in measuring customer service quality.
Removing time as a factor in quality and focusing on getting customer service right is the first step toward exceeding customer expectations.
3. Create a Connection with Your Customers
Whether your customers are consumers or other businesses, it is important to connect with them. To do this, you can give your employees some leeway in how they interact with customers. If they are direct customer support specialists, don't force scripts on them all the time. Let them ask appropriate and pertinent questions to get to know your customers better. This will let your customers know you see them as valuable and care about them.
To help improve the personal connection with your customers, train your employees to use customers' names. This can help build trust in the business-customer relationship.
4. Go Beyond the Minimum
There are some situations when going beyond the minimum requirements or expectations will give your business a huge boost in how your customers view you.
Try some of these strategies to elevate the customer experience:
Include a handwritten thank-you note with each customer purchase.
Take notes when speaking with customers so you can build on your previous conversation the next time you interact.
Invite your customers to a customer appreciation party. If they can't come, send them some party favors.
Reward your customer with unexpected discounts, gifts, or coupons.
5. Offer Omnichannel Communication
How frustrating is it when you have to repeatedly explain the same issue over and over as you get transferred from one department to the next? Your customers dislike it as much as you do. With an omnichannel communication strategy, you can track and combine all customer information from all sources, whether email, phone support, social media, or online shopping.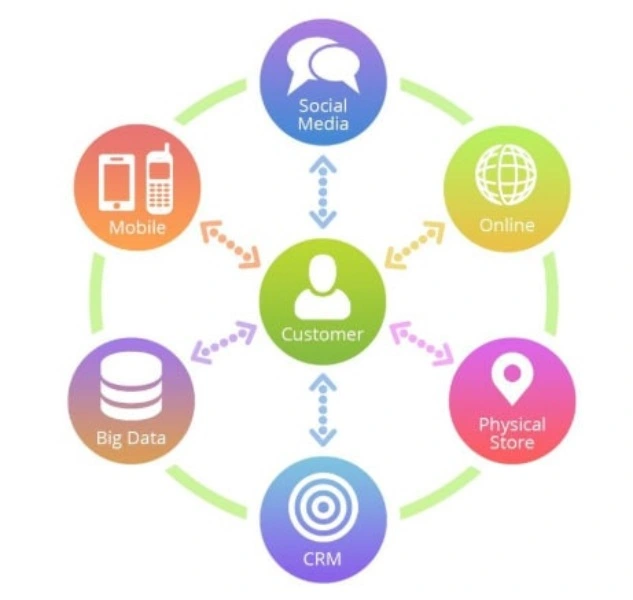 With this strategy, when a customer contacts your business, the person interacting with them will have all the necessary information and complete customer history. This can dramatically improve the customer experience and help you exceed customer expectations.
6. Let Customers Help Themselves
While leaving support up to the customer may seem counter-intuitive, many customers prefer to solve small problems independently. The desire for self-service options continues to grow.
Popular self-service customer support options include:
Chatbots
FAQ pages
Knowledge databases
Customer portals
7. Follow Through with Promises
If you tell a customer that you will respond to their message within 24 hours, you better do that. Even if you don't have a resolution, contact them and tell them you are still working. This applies to any other promises or guarantees you give. When you don't follow through, this breaks the trust your customers have in you.
In addition, be careful not to promise more than you can deliver. Don't say you can do something that you know you cannot.
For an in-depth look at how customer expectations are evolving in 2022, watch this webinar from the MIT Sloan School of Management.
Let Televerde Help You Exceed Your Customer's Expectations
At Televerde, we consider ourselves experts in meeting and exceeding customer expectations. Our customer service centers have omnichannel service capabilities, and we have highly trained support specialists.
In addition to customer support services, we offer sales and marketing solutions to businesses like yours.
If you have been struggling to meet customer expectations, it may be time to try a new approach.
Ready to see if Televerde is the right partner for your business? Contact us today to learn more about our business solutions.