Client Acquisition: 5 Ways You Can Win New Customers
Acquiring new customers is a key part of any business's growth strategy, and the B2B environment is no different. Whether you're a small startup or an established enterprise, a well-thought-out client acquisition plan can help you reach your goals and drive significant success.
You can use many strategies to attract and retain clients in the B2B market, such as developing engaging content, utilizing targeted campaigns, and engaging in thorough market research. However, if you want to create a successful client acquisition plan, there are five key steps that you should take, and this article will help guide you through each one.
Key Takeaways
Customer acquisition refers to the process of capturing and converting potential customers into paying customers.
The average customer acquisition cost for the business industry is $533 annually.
Lowering your customer acquisition cost can increase your profits.
The Importance of Customer Acquisition
Customer acquisition is integral to sustaining a business's success, as it helps to drive sales and revenue.
Before building a client acquisition plan, you need to understand what you want to accomplish. There are many ways to acquire new customers, including:
Cold calling
Direct marketing
Digital marketing
Online advertising
Social media campaigns
Each approach has its advantages and drawbacks, so it's essential to understand which strategy suits your business best. Additionally, you should consider the various tools and resources available to help you increase your customer acquisition rate.
For example, Televerde uses demand generation to help organizations acquire customers and increase sales. Some of these tools include chat management, lead qualifications, and partner program enablement.
Customer Acquisition vs. Marketing: Is There a Difference?
Though marketing and customer acquisition are often used interchangeably, there is an important distinction between the two:
Customer acquisition is the process of capturing and converting potential customers into paying customers.
Marketing involves understanding customer needs and creating a plan for delivering products and services that meet those needs.
Marketing supports customer acquisition by creating awareness and generating interest in a business's products and services. The key takeaway is that customer acquisition refers to the direct "conversion" of potential buyers into customers, while marketing entails the activities that happen before and after that point.
Another important term you should be familiar with is customer acquisition marketing. This refers to a type of marketing strategy designed to attract and convert new customers.
Unlike traditional marketing, customer acquisition marketing focuses on short-term strategies such as promotions, discounts, and campaigns for acquiring new customers.
Customer acquisition marketing is often used with other marketing tactics, such as content marketing, email marketing, and social media advertising. By combining different strategies, businesses can target potential customers with the right message at the right time, maximizing their client acquisition efforts.
5 Client Acquisition Methods to Help You Win New Clients
Acquiring new customers is vital for business success, but it can be challenging to know where to start. You need to be creative, strategic, and persistent to make sure you're targeting the right people, with the right message, at the right time.
To help you get the ball rolling, here are five customer acquisition strategies to help you win new clients.
1. Audience Hyper Segmentation
Knowing your target audience and their needs is essential to any customer acquisition strategy. Audience segmentation—breaking up your audience into smaller, more targeted groups—is a valuable tool for directing your message to the right people and increasing your conversion rates. However, it's no longer enough to segment into generalized groups.
B2B audiences must be hyper-segmented to maximize your lead generation efforts. B2B marketing has become increasingly competitive, and with the recent push toward account-based marketing, your efforts need to be more targeted than ever.
Hyper segmentation will help you find your most valuable prospects and turn them into active customers.

2. Create Highly Targeted Ads
With competition for customers at an all-time high, creating highly targeted ads is more important than ever. Targeting potential customers with relevant ads increases their chances of becoming paying customers.
To get the most out of your advertisements, use data-driven insights and A/B testing to ensure that you deliver the right message to the right people.
3. Develop a Highly Optimized Content Marketing Strategy
A client acquisition marketing strategy provides valuable and targeted content to potential customers. Content should be tailored to the specific interests and needs of each customer segment and their journey within the buyer's funnel.
Providing content that engages your client helps build trust and increases the likelihood of a successful conversion. Additionally, using a variety of content types, such as videos, podcasts, and infographics, can help you reach more potential customers, capture their attention, and ultimately drive sales.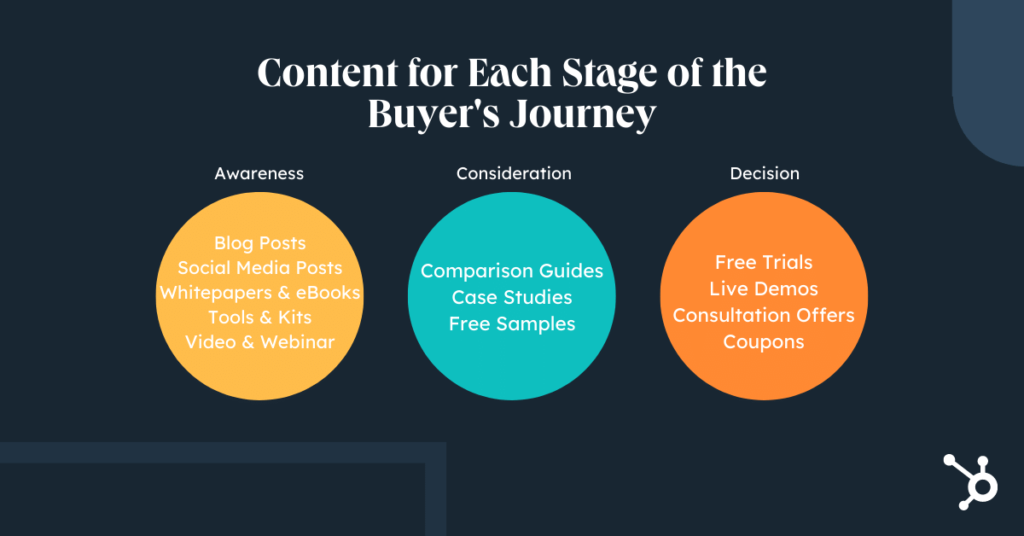 4. Get Active on Social Media
Getting active on social media is a great way to reach potential customers and build relationships with them.
By leveraging influencers, you can reach more potential customers and earn their trust. Social media is also an excellent platform for sharing promotions and discounts, which can help drive sales and increase your client base.
5. Create a Helpful and Engaging Customer Support System
Customers want to feel heard, and a friendly and responsive customer service team can help make them feel valued.
It's also important to provide customers with easy access to the help they need. You can do this through an online support portal, 24/7 phone support, or a chatbot. Providing quick and helpful responses to customer inquiries helps to build trust and loyalty, leading to more customers and higher conversion rates.
Outsource Your Client Acquisition to a Trusted Demand Generation Team Today
Client acquisition is a critical component of growing a business. It can be time-consuming and expensive, but the rewards can be significant.
With Televerde, you can leverage the power of a strong demand generation strategy to get new customers and increase sales. Our team of experts can help you implement a client acquisition strategy to get your name out there to help you grow your business.
Contact our team today to learn more about our martech to boost your client acquisition.