What Abandonment Rate Tells You About Your Sales Process
Your abandonment rate (also called "cart abandonment rate") is the rate at which customers leave sales deals before finishing them. Common in both the B2C and B2B worlds, abandonment can be the result of anything from unexpected costs to poor fit with solutions to ineffective lead management (and more).
It's impossible to avoid abandonment totally, but a rate that's too high can be indicative of problems that exist in your sales process—ones that need to be addressed to win customers and grow your business.
In this article, we'll cover what you need to know about abandonment rate, what it says about your sales process, and how to reduce it with smart, strategic action.
Quick Takeaways
Cart abandonment exists across industries and product types in the B2B and B2C sectors.
High abandonment rates can be indicative of sales process issues like poor targeting, lack of customer/solution fit, the need for better nurturing, and UX issues.
Companies can reduce their abandonment rates by taking steps to streamline the sales process, improve the customer experience, and better train their sales teams.
Addressing abandonment rate issues requires data-driven tracking of the sales process and an understanding of where abandonment issues occur.
What is Abandonment in B2B?
Abandonment refers to any sales deal that's abandoned by the prospective customer before the sale closes. Today, it mostly refers to digital transactions left unfinished and is very commonly called "cart abandonment," especially in the B2C world, where customers often create shopping wish lists and fail to follow through.
But abandonment happens in the B2B world, too—even when purchases are generally made with more intention and sales teams are involved and communicating with prospects.
In both sectors, there are common reasons why abandonment happens, such as a customer choosing a competitor or realizing the potential purchase is outside of their budget. As you can see below, cart abandonment is high across industries and product types.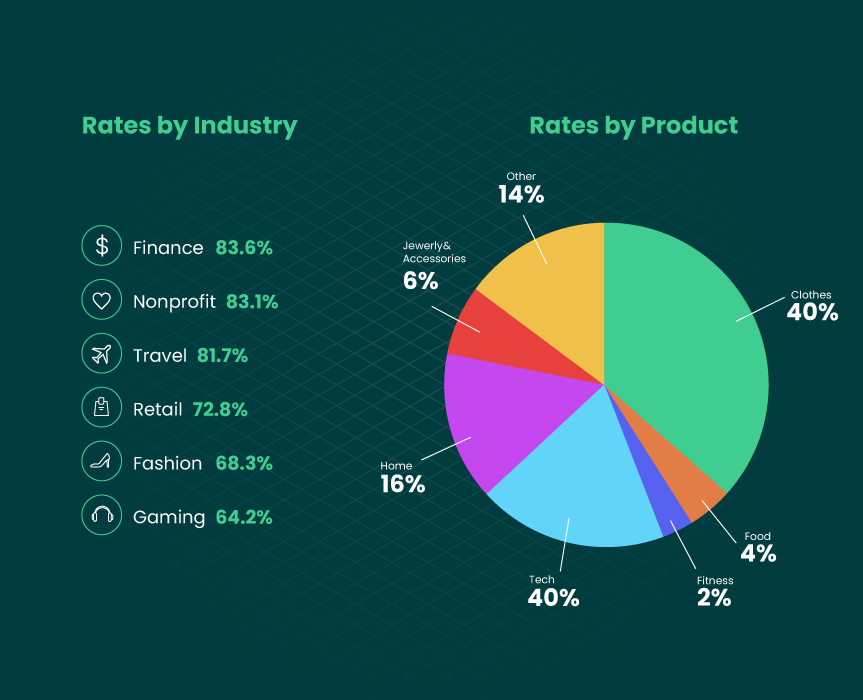 The hyperconnectivity and extensive choice offered to customers online means inevitably, every company will experience abandonment to some extent. But when it gets too high or begins to grow unexpectedly, it can also suggest there is something amiss in your sales process that needs to be addressed.
Let's take a closer look at some of the potential issues a high abandonment rate may indicate.
What Does Your Abandonment Rate Say About Your Sales Process?
Ineffective Audience Targeting
Are your ideal customer profiles (ICPs) and buyer personas accurate? If your abandonment rate is consistently high, you might be targeting the wrong buyer groups. In that case, buyers may be starting the purchase process only to realize that your solutions don't truly fit their needs.
Revisit your ICPs and personas through the lens of product/market fit. Do your solutions address a real need in the market you're targeting? Do adjustments need to be made to the types of organizations and individuals you target in marketing communications? Your marketing and sales teams should work together during this step for a complete pipeline view.
User Experience (UX) Issues
Buyers want easy and convenient online buying experiences. Small things like website load time or clunky checkout processes can cause buyers to click out and look elsewhere. In fact, when page load time jumps from just 1 to 3 seconds, website bounce rate increases to 32%. When it jumps to 6 seconds, bounce rate increases by a whopping 106%.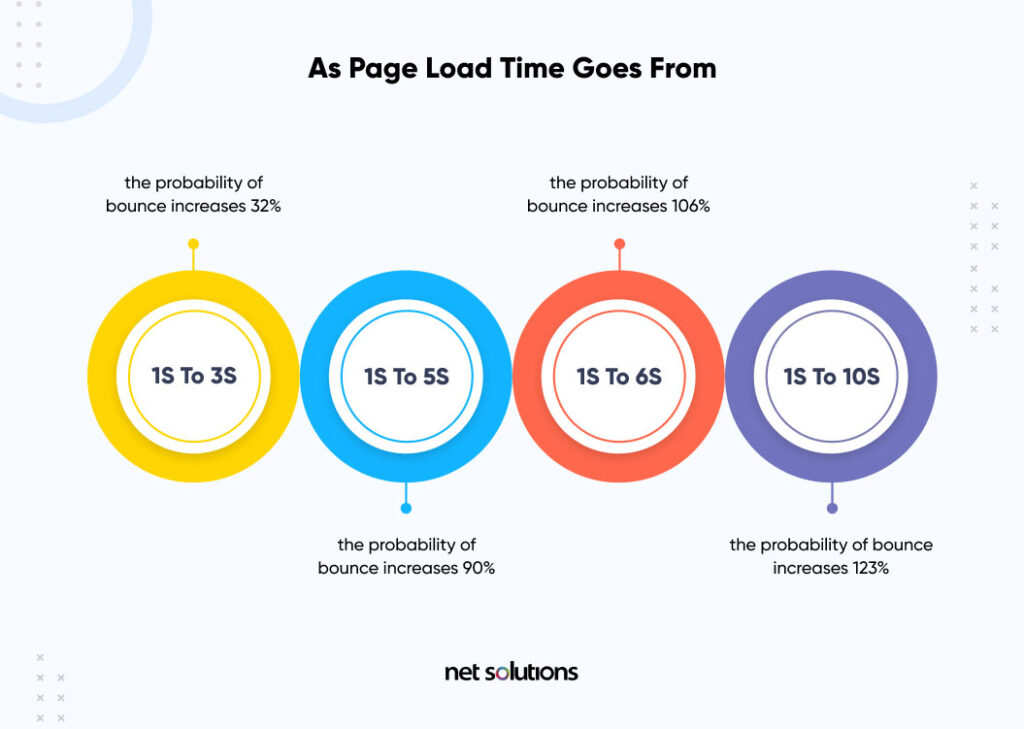 The good news? These problems are easily fixable. If you think your pipeline prospects show high fit with your solutions but still fail to convert at a high rate, look to UX improvements as a way to reduce abandonment.
Lack of Lead Nurturing
Abandonment rates often increase when there isn't enough lead nurturing activity to move customers successfully along the sales pipeline. This is particularly true in the B2B world, where the sales process can be months long.
Lead nurturing not only reduces abandonment rates but also boosts sales-ready lead volume at a significantly lower cost.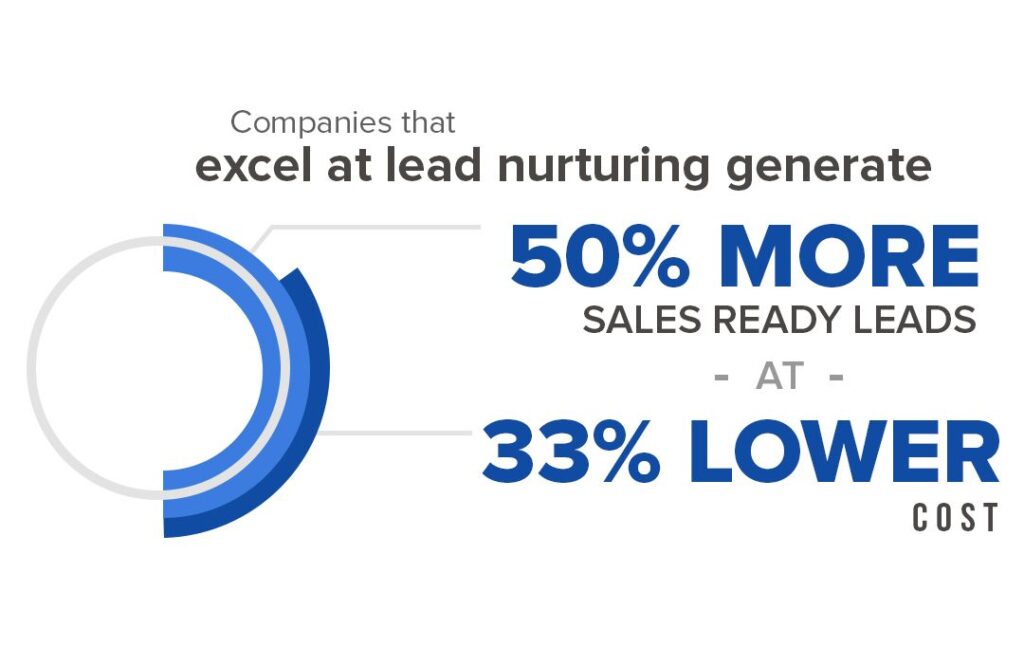 Unexpected Costs
Unexpected costs—especially those that pop up at the end of the sales process—are the number one reason customers abandon carts during a purchase process. Their appearance suggests that companies or sales teams left out important information during the sales process, and it creates a sense of doubt and lost trust for potential customers.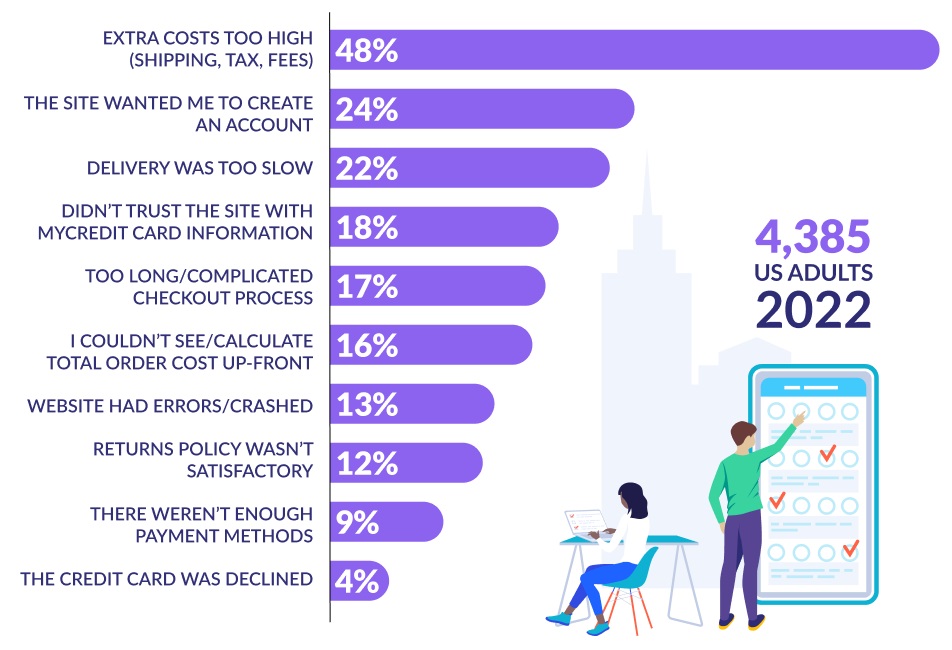 Poor Customer Service
Customer service starts even before buyers are actually customers. Throughout the sales process, potential buyers will have questions, concerns, and needs that need to be addressed. It is essential that your marketing, sales, and customer service teams are prepared to quickly address these needs and keep buyers moving successfully toward purchase.
Reducing Your Abandonment Rate
You can take concerted action to reduce your current abandonment rate and keep it low by implementing a smart, streamlined sales process and motivating marketing and sales employees to provide exceptional service at every stage.
Some specific tactics to take include:
Streamlining UX to make the online buying experience seamless
Launching active lead nurturing campaigns
Using retargeting ads and other follow-up activities to re-engage hesitant buyers
Ask for feedback from buyers about their experience
Track pipeline metrics to understand where abandonment occurs
Train your marketing and sales team to follow the sales process
Provide sales enablement materials so teams can provide accurate information
Always be transparent about costs
In the end, reducing your abandonment rate is about taking an intentional, targeted, and customer-first approach to sales that makes buyers feel valued from their very first engagement with your company.
Over to You
Looking for support to help you enhance your sales process and optimize service throughout? If so, Televerde can help. Our comprehensive outsourced marketing, sales, and customer service solutions are built on 30 years of experience and customized to meet the unique needs of each client.
Contact our team to learn more about how we can help you grow your business.