6 Secrets of B2B Sales Outsourcing Companies
Here's a startling reality: Sales accounts for the overwhelming majority of a company's revenue, but nearly half say that their strategy underperforms against revenue goals. They're increasingly turning to B2B sales outsourcing companies to help them solve this critical issue.
Those that do are seeing greater profitability, higher sales revenue, better conversion rates, and overall more efficient sales strategies and processes. And because of the exceptional results shown by sales outsourcing companies for their clients, even high-performing companies now choose this option to enhance their sales ROI.
In the sections that follow, we'll explain why you should consider a B2B sales outsourcing company to boost your sales results now and in the future, plus 6 secrets to their success that can deliver powerful benefits for your business.
Quick Takeaways
Nearly 80% of sales professionals say outsourcing helps their company scale faster and increase sales volume.
Other key drivers of the shift toward sales outsourcing are multichannel demand from buyers, the growth of remote sales, and sales digitalization.
Secrets to success for B2B sales outsourcing companies include experience and expertise, higher bandwidth, scalable processes, data-driven approaches, and cutting edge technology.
Sales outsourcing can be the right solution for every type of company: small and large, those that need sales performance improvement, and high performers that want to enhance their current strategy.
What is B2B sales outsourcing?
B2B sales outsourcing means hiring a third-party organization to handle your end-to-end sales process. It's a strategy growing in popularity with companies that either can't (or don't want to) maintain the in-house staff and resources needed to execute a sales strategy themselves.
Given today's rapid pace of business coupled with increasing competition in most markets, it's not surprising that companies want to let outside experts execute their sales efforts so they can focus on mission-critical activities like product development and the customer experience.
Today, nearly 80% of sales professionals say that outsourcing has helped their department scale faster and that it leads to an increase in call and sales volume.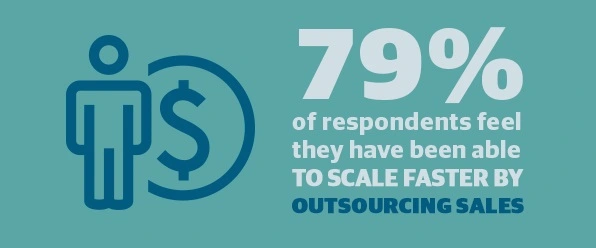 Other drivers pushing organizations toward sales outsourcing companies include:
Multichannel Buyer Expectations — Buyers now interact with companies on 10+ channels during their buyer journey, according to McKinsey. Companies need a fully-staffed team to meet this cross-channel demand.
Digitalization — So much of the buyer journey (and business at large) now happens digitally, and companies need access to the right tools and technologies to engage with buyers in this way.
Remote Sales — The rise of remote sales means companies are no longer bound by location when it comes to a sales team. It's just as easy to partner with a team from an outside organization as it is to work with in-house staff.
Scalability — Not only do sales outsourcing companies help organizations scale up more quickly, they enable continuous scalability (in either direction) as needed depending on seasonality and other factors that impact demand.
But how exactly are sales outsourcing companies helping organizations achieve results? Next, we'll look at 6 secrets to their success and how they can add value for your business.
6 Ways B2B Sales Outsourcing Companies Can Help You Grow
Experience and Expertise
B2B sales outsourcing companies are all about sales, all the time. They live and breathe it in their work, and so they naturally develop a level of organizational expertise much higher than those who operate sales as just one of many functions.
Outsourcing gives you access to knowledge about the latest sales trends, buyer behavior and preferences, technologies, best practices, and more. You can then execute your sales strategy with confidence knowing it's built on a solid foundation to succeed.
Bandwidth
Technology and remote work have widened the scope of sales — companies can sell to and serve clients from anywhere. It presents a growth opportunity for most organizations but also heavier demands on sales reps to manage more prospects, respond more quickly, and move leads down the pipeline at a faster rate.
At the same time, sales hiring has been a challenge for companies in every industry. Turnover in sales is more than 10% higher than the global average across all industries, and the larger impact on revenue and growth can be quite serious for organizations.
High turnover not only leads to increased time and spending on new hires, it also means a less experienced sales team overall, and even underserved buyers who don't get the level of service and expertise they need from their sales rep when they interact with a brand.
B2B sales outsourcing companies have a concentrated team of experienced sales talent and the bandwidth to manage your pipeline without burnout — all while relieving your organization of the stress of hiring, onboarding, and retaining internal talent.
Scalable Workflows and Processes
Sales outsourcing companies establish efficient, optimized, and repeatable processes to execute for all of their clients. Further, they implement them in ways that can be easily scaled up and down as client needs demand — by consistently meeting their clients' levels of sales demand as it ebbs and flows, they reduce the risk of losing clients due to slow periods.
You benefit from this high scalability because you can operate an agile sales strategy as you navigate market changes, execute new initiatives, enter new markets, and experience inevitable drops in demand sometimes due to factors outside your control.
The traditional in-house sales team offers far less flexibility and requires maintaining the same overhead costs no matter what your revenue or growth numbers look at a given time.
Data-Driven Approaches
Service providers — sales outsourcing companies included — depend on performance reporting to highlight results and demonstrate their value to clients. This type of reporting requires data-driven approaches to sales that earn objective, measurable results, and the benefits of it are twofold:
First, your provider gains continual insight into what's working and what's not and can improve their own processes and strategies to better serve clients. Second, you gain insight into your specific sales strategy and how it's performing so that you can refine things like product/service offerings, target customers and market, and resource/budget allocation to maximize your ROI.
In fact, Forbes and McKinsey report that data-driven companies are a staggering 23X more likely to acquire new business and 19X more likely to be profitable than their non-data focused peers.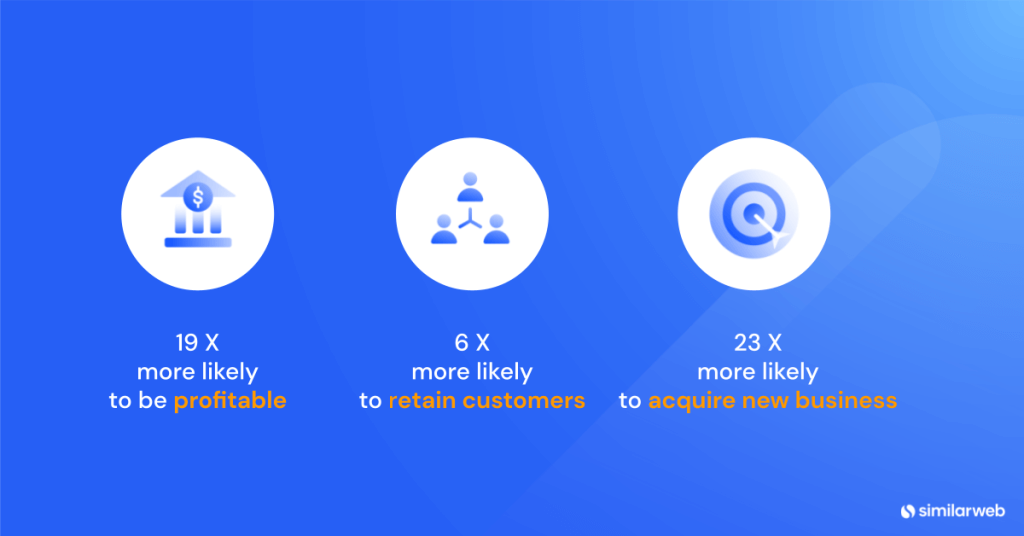 Cutting-Edge Sales Technologies
There's no doubt that sales software tools are a key part of successful modern sales — but there are barriers for many companies to adopting them in-house. Not only do they require financial investment, but they require sales teams to be trained on how to use them effectively, and their power often lies in integrating them with other tools.
Many companies and sales teams don't have the capacity or capabilities to take it on, or at least do it as effectively as a sales outsourcing company can.
Remember: B2B sales outsourcing companies are all about sales, all the time. As such, they invest in the most cutting-edge tools and technologies to execute their clients' strategies. From prospecting software to appointment setting platforms to data intelligence tools to AI-powered chatbots and more, you can count on your provider to have access to every tool you need.
Further, they can connect those tools to your own systems (like your CRM) for a seamless flow of sales pipeline data and a smoother buyer experience from start to finish.
Time + Cost Savings
While some companies look at outsourcing as an added expense (which it is, especially in the beginning), the results it yields over time ultimately lead to time and cost savings.
Research has found that on average, outsourcing saves companies 40% on operational costs, powers 4% higher profitability, and eliminates overhead expenses (bringing them to 0% in many cases).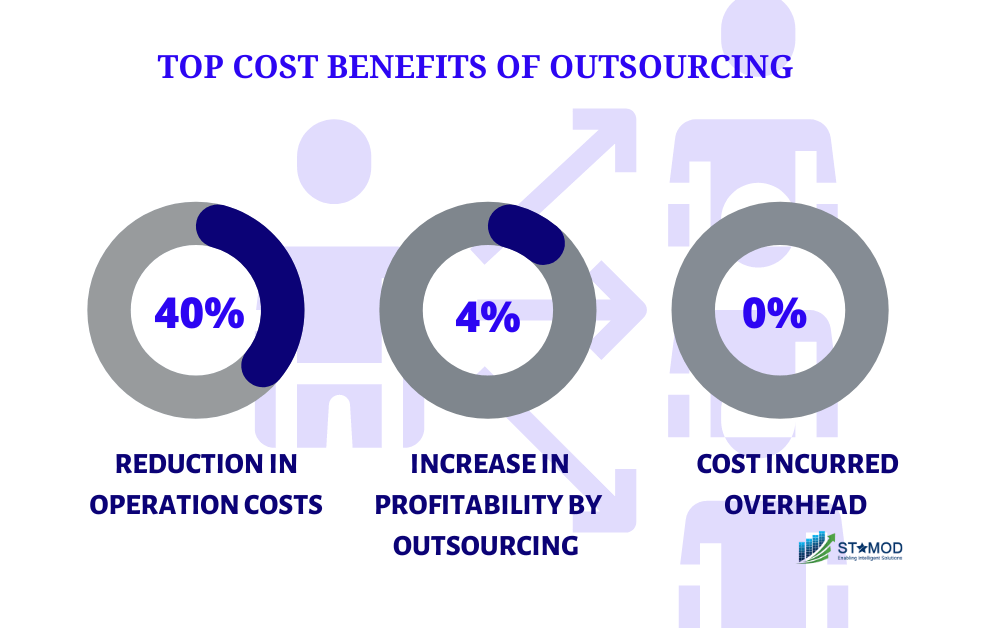 Sales Outsourcing: A Solution for Any Organization
Whether you're a new company looking to scale quickly, an established organization looking to enhance your current sales strategy, or feel like your sales department needs a total overhaul, a sales outsourcing company is one of the top solutions to consider.
With the scalability, technologies, and expertise you need (as well as the ability to collaborate with your existing teams and integrate with your current systems), outsourcing may be just the thing to give your sales numbers and revenue a boost — all while enabling you to redirect time and resources to other important priorities.
Televerde offers comprehensive sales solutions designed to help you meet your goals. Our powerful sales pipeline management targets your ideal customer profile, generates high-quality leads, manages costly administrative hassle, and optimizes lead conversion.
Ready to explore how Televerde can help your business grow? Contact our team today!