What Is a Contact Center, and Why Do You Need One?
What is a contact center? The definition has evolved over time. Previously, it referred to a call center for customer support needs. Today, it is a multichannel interaction point that is available 24/7.
Businesses can use a contact center for everything from sales to support, and many companies find that having a contact center as part of their infrastructure is a huge benefit, especially when it comes to inbound customer support and providing customers with the best customer experience possible.
Key Takeaways
Contact centers and call centers are similar in nature but still very different.
91% of customers have reported a worsening customer experience in the last half of 2021.
As customers demand more support in a timely manner, contact centers must adapt to meet their changing expectations and provide an omnichannel experience like no other.
What Is a Contact Center?
A contact center is a centralized space within an organization that provides a single point of contact for customers to reach out for various purposes. These interactions can be in the form of phone calls, emails, or chat sessions.
The contact center is responsible for managing these interactions and ensuring that each customer or client receives the best possible experience.  In many cases, the contact center is also responsible for managing the customer or client relationship beyond the initial interaction.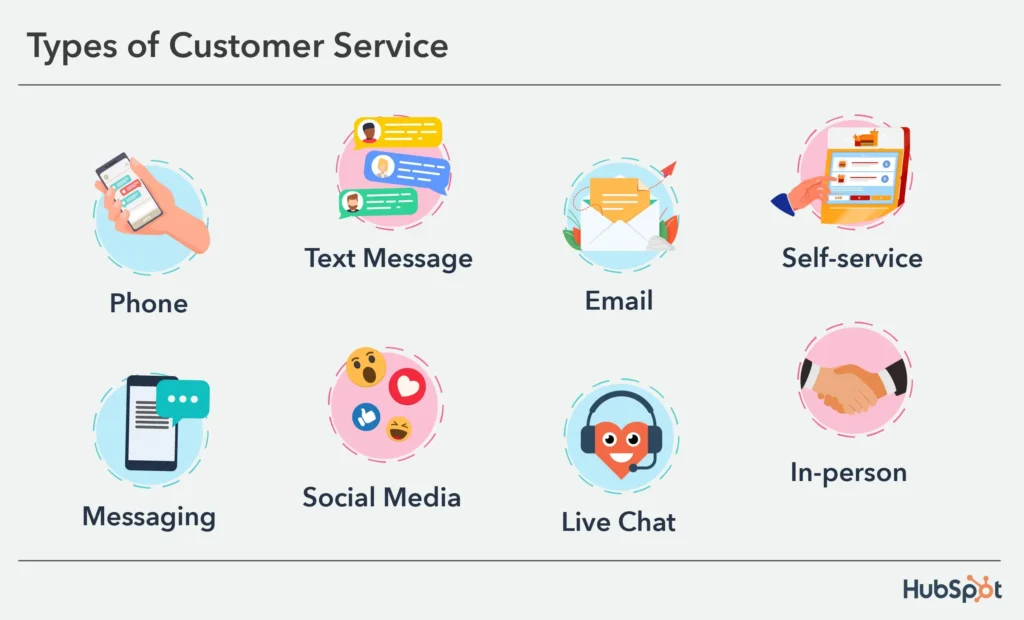 What Is the Difference Between a Contact Center and a Call Center?
A contact center and a call center are similar in that they are both responsible for managing customer interactions. However, there are some key differences between the two.
A call center typically focuses on inbound calls, while a contact center can manage various interactions, including phone calls, emails, and chat sessions. Additionally, a contact center is often responsible for managing the customer relationship beyond the initial exchange, while a call center typically focuses on the immediate issue at hand.
Key Features of a Contact Center
Contact centers can be a vital part of a business, especially if you are a service-based company. Unfortunately, many companies can't afford an in-house contact center, so they do without it.
Another option is to outsource your contact center to a third party. Outsourcing is an attractive option for many businesses because it allows them to get the services they need at a lower price than they would if they were to set up their own.
For those on the fence, there are some key features of a contact center that you should contemplate before you make your final decision:
It Is the Central Hub for All Your Inbound Customer Support Channels: If you're working with multiple channels, such as email, phone, and social media, a contact center is a great way to centralize all your customer support.
It Enables Seamless Integration with Your Other Sales and Marketing Tools: Most contact centers will integrate with your CRM, email, and other sales and marketing tools to help manage customer relationships.
It Improves Communication Flow Between Agents: With the right contact center, you can improve communication flow between agents, ensuring that all your customers get the best service.
It Can Provide Task Automation: When working with the right contact center solutions, you can access task automation and workflow management to help you manage your agents and their tasks more efficiently.
Do You Need a Contact Center? 5 Benefits Worth Consideration
Customer satisfaction is the key to long-term success, and a contact center is the best way to provide support to customers. Whether you're considering an in-house contact center or outsourcing your contact center to a third-party agency, a contact center's benefits are worth considering. Here are five of the top benefits of a contact center:
1. You Can Offer Omnichannel Support
A contact center can help you offer omnichannel support to your customers. Omnichannel support is the practice of support channels working together to give customers a cohesive experience. With roughly 90% of consumers expecting consistent interaction across all channels, it's essential to have a contact center that can do just that.
Your customers not only want to be able to reach your business via multiple channels, but they expect to get the same level of service regardless of which channel they use. If they don't receive the service they expect, they are more likely to switch to a competitor and leave a poor review of your business.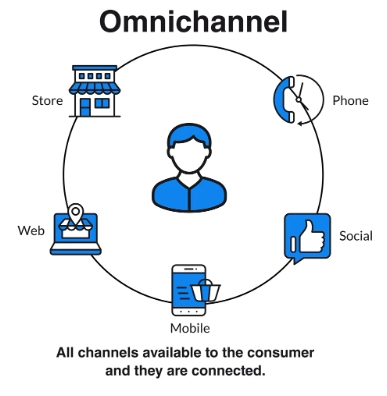 2. Improve the Customer Experience
With approximately 67% of consumers saying their standard for good customer experiences is higher than ever, you need to be sure you're doing whatever you can to improve their experience. A contact center can help you do just that.
Not only will a proper contact center help give customers the omnichannel experience they want, but it will ensure that each customer is getting the attention they deserve. When your customers feel that you are adequately addressing their concerns, they're more likely to stay with your business and recommend you to others.
3. Encourages Inclusivity
One underrated benefit of a contact center is that it can help your business become more inclusive. When customers can speak with a representative in a way that is comfortable for them, they are more likely to feel included and that their concerns are being heard.
4. Helps You Save Time and Money
Contact centers can also help you save money and time in the long run. Dedicating a team of people to handling customer service issues can free up your employees to focus on other areas of your business.
If you don't have the resources to dedicate a team of people to customer service, then outsourcing to a contact center can help you ensure that you are meeting your customers' needs while putting your current staff's skills and time to better use while not stretching them too thin. Outsourcing staff will help improve employee morale and keep your business running smoothly.
5. Improves Efficiency
A contact center can help improve staff efficiency in several ways. By handling customer service inquiries, your employees can focus on other tasks.
In addition, a contact center can help route customers to the appropriate department or representative, saving time and frustration for both the customer and your staff. By outsourcing to a contact center, you can also be sure that your customers' needs are being met around the clock, even when your business is closed.
Learn More About Contact Centers With Help From Televerde
A contact center can benefit your business, improving customer satisfaction and increasing staff efficiency. If you're wondering whether or not a contact center is right for you, the answer is most likely yes.
To learn more about how a contact center can help your business, contact Televerde today.