How to Get Reliable, Accurate Survey Services
Surveys are a key part of market research— essential for understanding your target audiences, your market, and your company's position within it. But they also require specific experience and knowledge to ensure you get accurate, reliable insights. This is one of many reasons why companies outsource market research to professional survey services providers.
Here are some of the most important things survey services typically include:
Expansive networks to reach your target audiences
Survey development and fieldwork
Reliable data collection, storage, and sharing methods
Data visualizations and graphic design
High automation and access to key technologies
Industry expertise and experience
Collectively, these services allow you to execute a confident market research strategy without stretching your internal bandwidth or worrying about results reliability.
The ROI is undeniable—companies that execute consistent, data-driven market research are better able to anticipate and capitalize on opportunities, edge out competitors, and navigate challenges.
In this guide, we'll walk through everything you need to know about leveraging survey services to grow your business and how to find a provider you can trust.
Quick Takeaways
Outsourcing survey services has valuable benefits, like a better ability to focus on core business functions, cost savings, and access to greater expertise.
Search engines, review sites, and referral networks are all channels you can use to find potential providers.
It's important to confirm that providers have a track record of success with past clients.
Other essentials to look for in survey service providers include: the best tools and technologies, customizable services, clearly defined processes, great communication, and high-value deliverables.
Why should you outsource surveys?
Before we dive into the specifics about what you should look for in your survey services provider, let's consider why you should outsource in the first place.
Outsourcing can feel like an uncomfortable prospect for many companies. After all, you're letting go of some control over important initiatives for your business—in this case, market research. But a quality service provider cares about the unique needs of your organization and works as a partner to help you achieve your goals.
In the case of survey services, external providers can help you execute a more comprehensive market research strategy, one that gives you important insights you need to grow your business and serve your customers well.
Plus, the business benefits are manifold—they include cost and time savings, higher efficiency, and greater expertise (among several others).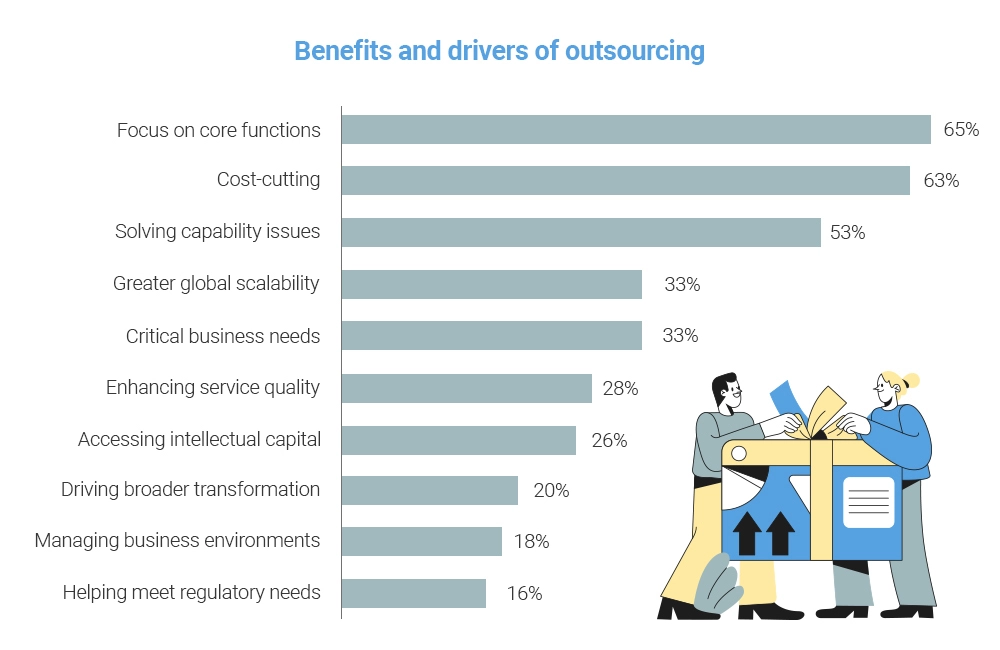 Where should you begin your search?
Many businesses turn to Google when they're looking for a service provider, and it's definitely a valuable vendor research tool. But it can also feel overwhelming sorting through dozens of potential providers who all claim to offer the same or similar services. Two of the most reliable places you can turn to are referral networks and review sites like G2.
In both cases, you'll get access to objective word-of-mouth referrals and recommendations, which research shows have become important to 91% of B2B buyers, with 88% seeking them out specifically and 75% saying referrals directly influence their decisions.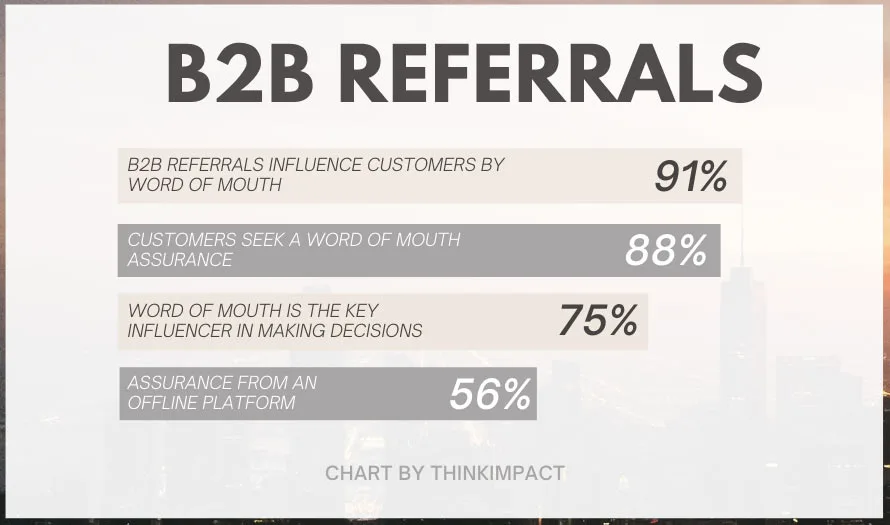 Once you've narrowed down your search down to a few top options, there are certain things to look for from each to ensure they can deliver what you need. In the next section, we'll explore 6 of the most important factors to consider when you're selecting survey services.
Finding a Survey Services Provider: 6 Things to Look For
Proven Track Record
One of the first things to look for when you consider any service provider is a proven track record with past clients. Visit each potential provider's website and look for case studies and/or client success stories that showcase how they've already helped clients achieve results. If you can't find them published online, ask your sales rep to share real-world examples of their previous work.
You can also seek out objective reviews and testimonials from third-party review sites such as G2, Capterra, or TrustRadius.
The Latest Tools + Technologies
Conducting sophisticated, data-driven surveys at scale requires the use of highly automated and AI-driven software tools. These tools collect and store data reliably, use AI to mine and analyze large datasets, enable seamless data manipulation, and produce powerful dashboards and data visualizations.
These tools also foster collaboration between you and your provider — data can be shared more easily and both parties can access survey data and project progress in real time.
Customizable Services
Survey services come with best practices applicable across industries, companies, and research goals, but ultimately you want to work with a provider who can customize their offerings to meet your unique needs.
This usually means a wide variety of services, capabilities, and deliverables as well as flexible package offerings.
Clearly Defined Survey Methods
Reliability is essential in a survey services provider so that your research translates into reliable insights for your business. A great provider will be able to clearly outline — with examples — how they'll conduct your survey, manage and analyze data, and deliver the final product to you.
Great Communication
This one is important for any B2B service provider, but an undertaking as complex as market research and conducting surveys requires even higher levels of great communication. You'll want to ask particularly about how they'll communicate project progress and share data throughout.
Given that market research surveys can take several weeks, months, or even more than a year to complete, you want to have processes in place for frequent check-ins and communication so you never feel in the dark about where your project stands.
High-Value End Deliverables
Survey deliverables can range from raw data and insights to specific visualizations to full-scale, comprehensive reports. Whatever your desired deliverables, you want to be sure your provider has experience producing them.
How Televerde Can Help
Televerde offers top-quality market analysis and survey services that help you identify your market's opportunities, competitive landscape, and potential threats. Our best-practice strategies will arm you with the information you need to penetrate markets or accounts and bring your solutions successfully to target markets.

Ready to learn more about our survey services? Contact us to get started today.