The 1-2-3 Guide to Outsourced Inside Sales in 2023
How do you know it's time to outsource sales tasks?
Marketing and sales teams are strapped for time and resources as marketing becomes more challenging. Each customer deserves a personalized approach. With resources spread thin, how do you expand?
Outsourced inside sales improve your productivity by reducing that burden while boosting your sales growth.
Learn how to build an outstanding outsourced inside sales strategy this year.
Key Takeaways:
Inside sales outsourcing increases your productivity by using a third-party sales team to reach and qualify leads so you are freed up to perform more core business tasks.
You can easily scale and build a flexible inside sales strategy with an outsourced team.
Use quality data and open communication to ensure the inside sales team is an extension of your team.
What Is Inside Sales Outsourcing?
Outsourcing inside sales involves hiring a highly trained third-party sales agency to sell company products and services remotely.
Your inside sales team reaches customers through digital or remote channels, including:
Phone calls
Website chat
Social media chat
Other digital channels
You typically need two teams handling inside sales. Your Sales Development Reps reach out to warm leads – those who have already expressed interest in the business, like those who signed up for a free trial.
Your Business Development Reps reach out to cold leads who meet the qualifications of a lead but haven't reached out to the company yet.
For inside sales to be effective, you need consistency and persistence. Calling a cold lead six times increases your contact rate by 70%. That's why many companies outsource their inside sales operations. By partnering with an experienced and scalable team of inside sales experts to contact leads, your company can focus more resources and time on nurturing and converting qualified leads.
What Are the Benefits of Outsourced Inside Sales?
When you choose to outsource your inside sales tasks, you will see several benefits, including:
Saved resources: Outsourcing sales agents costs less than expensive and lengthy hiring processes involved in building and maintaining an in-house sales team.
Access to new talent: Benefit from the added skill you might not have in your company.
Connection with industry experts: Train and learn from inside sales experts who can help boost your sales and marketing efforts.
Increases flexibility: Scale your inside sales quickly and conveniently or adjust your inside sales campaigns as you grow and expand.
Saved time: Spend less time finding, contacting, and qualifying leads and more time investing in marketing qualified leads.
Increases your focus: The outsourced team can fully focus on inside sales and avoid distractions.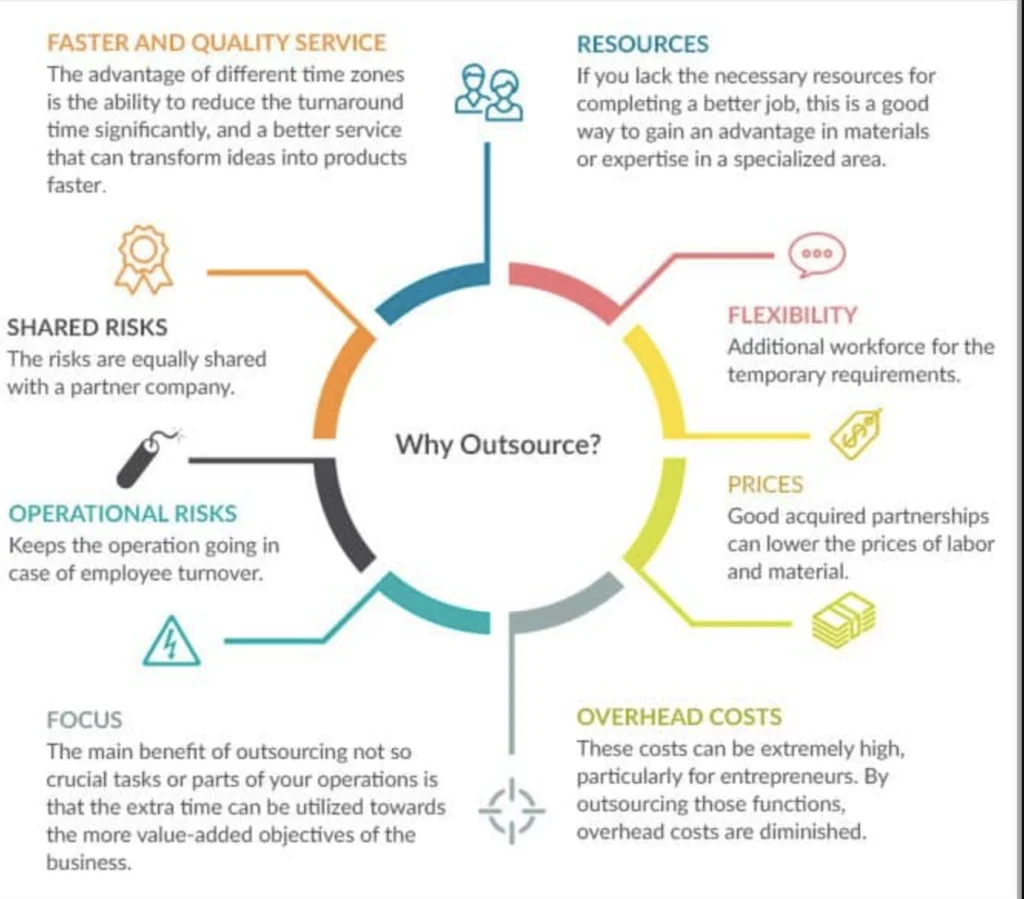 5 Tips for Effective Outsourced Inside Sales
Use these five tips to build an effective outsourced inside sales strategy that works as an extension of your team to reach your sales goals consistently.
1. Find an Agency with Complementary Services
The right outsourced team will be a partner, avoid siloes, and increase your success rate because they'll align more closely with your company. To ensure a good fit, get to know potential agencies, their culture, and their services before making a decision.
Answer these questions while searching for and deciding on an agency:
What are your inside sales goals? Does the agency have the tools and knowledge necessary to meet them?
What types of services do you need? Do you want lead generation and qualification or any other customer lifecycle marketing services?
What are your growth goals? Can the agency scale and adjust as your company expands?
Who is your target audience? Does the agency have experience reaching that niche?
2. Invest in Accurate Data
Accurate data ensures you reach the right people with relevant information.
The contact information your inside sales team uses may be outdated or inaccurate. Perhaps the buyer who signed up for a demo left their position, and a new employee has taken over their role. Before sales agents invest time in reaching out to a list of contacts, audit the data to ensure the names, numbers, and information are up to date.
Personalized sales approaches are far more effective than cookie-cutter pitches. The more you know about a lead before reaching out, the better chances the agent will have of a positive outcome. So, complete customer profiles are essential to successful inside sales. That way, your outsourced agents can understand who they're talking to and adjust their message to the contact's needs, emphasizing benefits specific to each contact.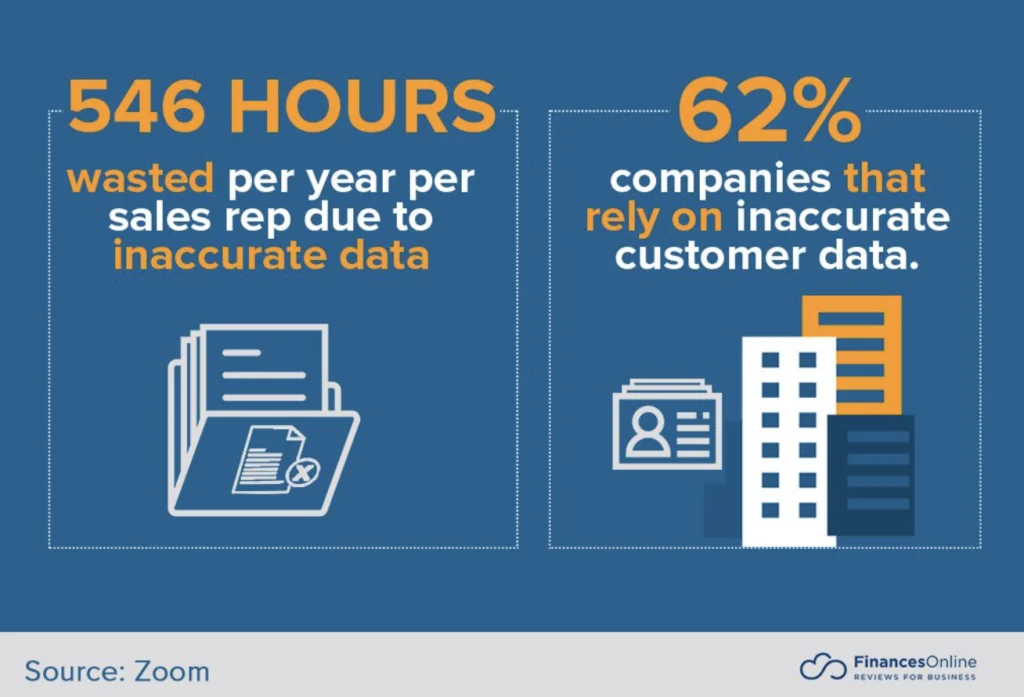 3. Invest in Technology and Analytic Tools
To collect and analyze the new data from your outsourced team, you'll need to use technology and analytical tools. While the outsourced team's tools can process the data to an extent, you should have tools that allow them to share the data they received with you seamlessly.
This allows you to incorporate the new information into future campaigns, such as improving profile completion, gaining insights into buyer motivations, and identifying effective sales techniques.
That data will also enable you to calculate your ROI. Outsourcing tends to yield a higher ROI than in-house because you'll have fewer investments to support the team. You'll also have access to industry-leading talent and tools to maximize your returns. The tools also summarize the data so you can share those returns with your executives when creating budgets.
4. Align all Your Marketing Strategies
Inside sales are most successful alongside your other marketing strategies.
First, contacting leads requires strong campaigns that find or attract potential leads. Raising brand awareness through SEO content, social media, email, and event marketing can bring in qualified contacts your inside sales team can use to drive sales.
Then, you'll need a fluid follow-up strategy for leads that don't immediately convert. Once your outsourced inside sales team finds and qualifies leads, you can immediately enter them into a nurturing strategy to build a relationship with them. Your nurturing process will answer any questions they may have and remove the remaining roadblocks to purchasing.
5. Keep Communication Channels Open
Open communication channels between you and your outsourced inside sales team keep your campaigns running smoothly. It also ensures consistent branding and messaging. Your outsourced team shouldn't feel like a separate organization but part of your marketing and sales team.
A steady flow of information and communication improves your pre- and post-inside sales campaigns. For instance, you can learn from the sales agents about what contacts were most interested in your services, then focus your marketing on attracting more of those leads that match your ideal customer profile.
You can also communicate your sales goals and what types of accounts you're looking for to your outsourcing team so they can qualify leads more efficiently and deliver a list of high quality leads to you. The inside sales team can share relevant information about each contact that the agent was able to gather during the phone call in return.
This constant collaboration and communication build a long-term partnership and helps to align your business with your outsourced inside sales team.
Time to Outsource Your Inside Sales
Do you want to experience more significant growth and increased sales?
Televerde is your partner for inside sales outsourcing. Our highly trained teams and innovative tools offer you the support you need every step of the way to generate more qualified leads and achieve higher conversion rates for your business.
Contact us to learn more about our inside sales process and services.