How to Create Customer Value in 5 Steps
This blog post details a simple, five-step process for increasing a company's customer value. "Well, what even is customer value?" you might ask. Customer value represents the foundation for building lasting relationships and satisfaction with customers.
Recognizing opportunities to elevate and redefine what customer value means to you is an essential part of any sales and marketing mix, from which you'll achieve lasting success by working to engage with the customer's experience.
We'll walk you through the steps, from beginning to end, offering tips and ideas to help you bring them to life at your company. It's not a secret formula, but you'd be surprised by the magic that can happen when you put it into practice. Keep reading to discover the importance of what this system will help you accomplish. 
Key Takeaways: 
Listen to your customers as they highlight weaknesses and demonstrate growth opportunities. 
Customize an ideal customer base where you can concentrate your efforts.  
Develop a unique selling proposition for a strategic silver bullet. 
Have tactical solutions for reaching your highest-value customers. 
Establish KPIs to monitor customer perceived value in real-time.
Why Is Creating Customer Value Important?
The importance of customer value comes from the fundamental economic tenet of demand. To sell a product, someone must want to purchase it. Customers want to ensure they're getting the most from their spending. Especially in the B2B world, it can be challenging to differentiate your company from another, which is where customer value comes in.
Creating and maintaining customer value enhances brand recognition, lead generation, and market position. Without further ado, we present the five-step method for creating customer value.
5 Steps to Creating Value for Your Customers 
The beginning of the process for creating and maximizing customer value comes down to collecting and responding to feedback from, you guessed it, your customers. As seen in the image below, you could describe the five-step process more aptly as a cycle.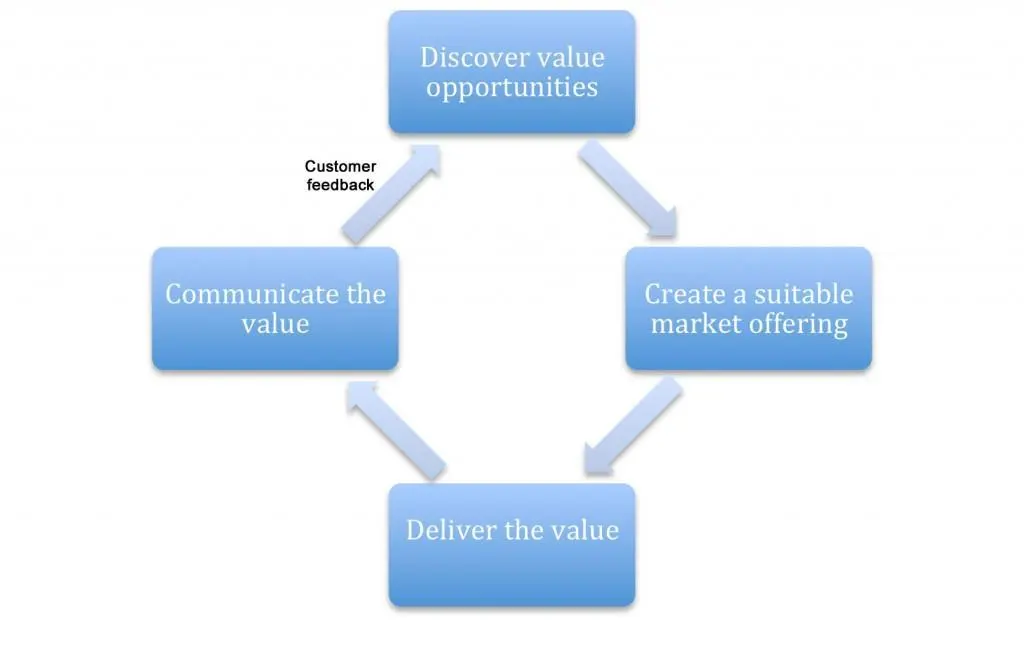 Customer value shouldn't be something you examine once and never revisit. It should become an integral part of a larger marketing strategy. 
1. Focus on Customer Experience
It's hard to understand what someone values without first trying to see things from their perspective. Put yourself in the shoes of an ideal customer and walk through the entire customer journey.
Getting feedback from customers to understand their current perception of your company's value can also help you adjust your goals accordingly. Ask questions to help you understand the current perceived strengths and weaknesses in your company's current value, according to customers.
Though the collected data will show how current customers feel, it also can point to opportunities for demand generation and lead generation for your company. This video expands on ideas for optimizing customer service offerings to foster retention:
Identifying your customers' needs will better enable you to tailor your offerings to their desired benefits. Customers will feel seen and heard when they see these needs reflected in them, improving their overall experience and impression of the company.
2. Segment a Target Audience
After obtaining feedback and developing an understanding of your customers, spend time assessing opportunities to enhance value for this segment. Develop a persona to represent this portion of your audience. Think about their job title, day-to-day responsibilities, and the potential touchpoints for reaching them.
The concept of a target audience likely already exists at your company but investigate the nitty gritty components. What separates those who already perceive your value as high from those who may still require convincing? Intend to solidify and reinforce your importance in the former group.
3. Hone Your Unique Value Proposition
Sometimes referred to as a Unique Selling Proposition (USP), the Unique Value Proposition (UVP) gets to the heart of what differentiates your product or service from your competition.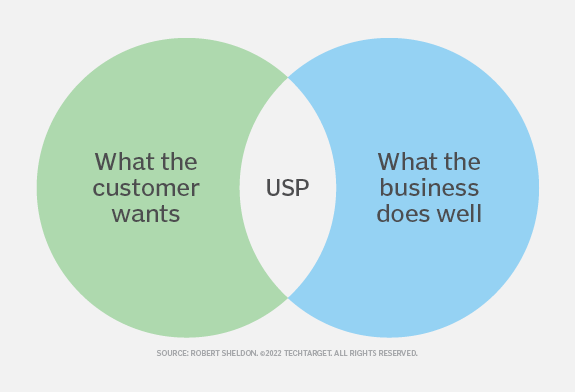 Once you establish the factors separating your product, make sure customers understand the importance of this difference. Create messaging that allows you to present these ideas to customers in an easily accessible and digestible way. Clearly define the competitive advantage you offer the customer that they won't get from other companies.
4. Emphasize Reaching Audiences
When you have a defined (or redefined) target and have a USP ready to go, it's time to implement tactics aligning with the strategy developed for them. Find out what modes and spheres of influence these people occupy. Even the best message can't have an impact if no one sees it.
If attending industry events holds the key to unlocking your audience, explore this guide to event marketing for sales growth. If they're primarily digital natives, you might use these digital marketing tips to effectively reach people on their devices. 
5. Measure Customer Perceived Value
A crucial component of every marketing and sales endeavor involves an assessment. You'll want to define relevant KPIs as benchmarks for evaluation. The specific KPIs will depend on your product or service and its customers.
Your KPIs could be as purely quantitative as tracking revenue increases revenue or market share or as qualitative as performing a sentiment analysis on customer reviews. When customers benefit from your product or service, putting in the time to monitor a few additional metrics can offer insightful results.
Final Thoughts on How to Create Customer Value
That's all there is to it! While going through these steps, you and your team may need some tweaking and adjusting. Each time you complete the process will bring you closer to reaching your highest customer value possible. Come back to it as many times as you need. We hope you're able to take this information and run with it.
According to a 2022 McKinsey study, 78 percent of B2B customers want guaranteed performance or a full refund if the product or service fails to meet an agreed-upon standard. So don't forget to follow through on your initial promises. 
Visit the Televerde Resources and Events Hub to learn more about how we can help cultivate your customer value.